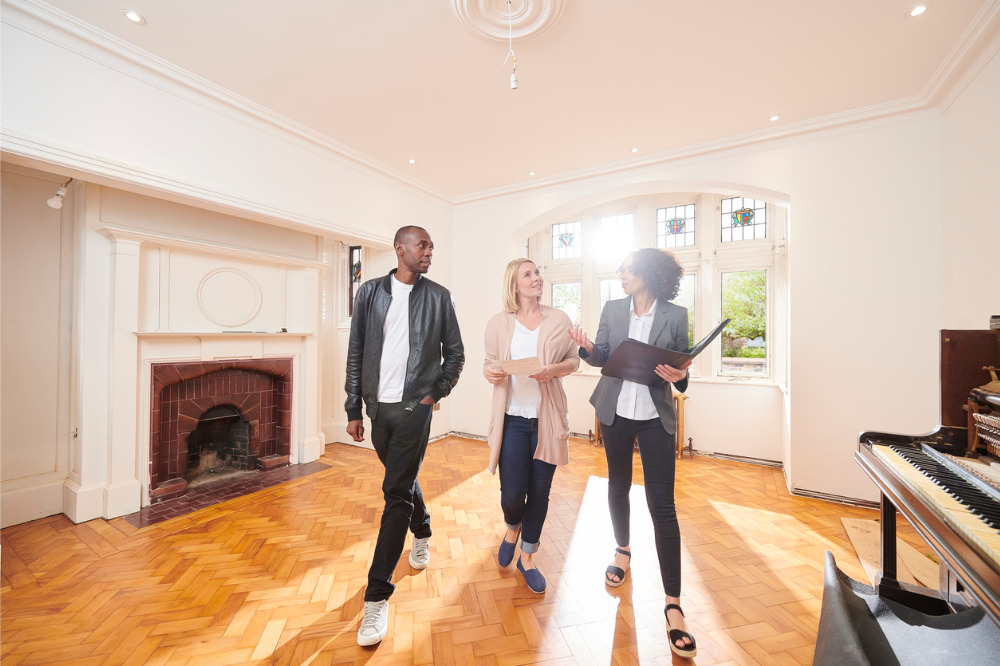 Renting out a property has become highly competitive in many areas in the country, particularly in larger capital cities where there is easy access to lifestyle amenities. Given this, it is your responsibility as a landlord to present your property in the best light possible to attract top-quality tenants.
While ensuring that your property stands out from a competitive rental market often requires time and effort, it gives you the opportunity to secure the best tenants, which can be beneficial for you down the line. Here are seven ways to make sure your rental property rises above the competition.
1. Highlight the property's best features.
The first thing most prospective tenants do when they are searching for a new home is to look at online listings. This is where good advertising comes into play. If you can afford it, hire a real estate photographer to capture your property's best features. Professional photos often stand out online and can help drive enquiries. You can also choose to stage your property to make it more appealing to potential renters.
When coming up with write-up, make sure to provide an accurate description of the property – including the number of rooms, size of the home, specific features, and rental cost – but do not leave out critical attractive points such as if the property is recently renovated, if the appliances are brand new, or if pets are allowed. You can also include what amenities – including public transport, schools, hospitals, and shops – are nearby.
2. Create a positive first impression.
The streetscape is often the first thing tenants see when they inspect your property. A well-kept façade goes a long way in attracting potential renters, so make sure the lawn, garden, path, and fencing are presentable. If you are renting out an apartment unit, speak with the strata corporation to make sure the common areas – including stairwells, elevators, and driveways – are well-maintained.
3. Make sure the property is in good condition.
Quality tenants are often attracted to a property that is well-cared for, so make sure the property is clean, fresh, and tidy during inspection day. A well-kept home also shows prospective renters that you are prepared to do the necessary maintenance and repairs and sets a standard on how the property should be when they decide to leave.
4. Identify your target market.
Your rental property's features should match the needs of your target demographic. If families are your primary clients, then features such as large living spaces and play areas for the children are vital in attracting prospective tenants. It will also help to conduct your own research on similar properties for lease in your neighbourhood to get an idea of what features are common and which ones add value.
5. Make sure the property meets safety regulations.
One of your main responsibilities as a landlord is ensuring that your rental property meets current safety guidelines. Make sure that the electrical and plumbing systems are working properly and anything that needs fixing is done before accepting new tenants. Completing repairs and maintenance work, even the minor ones, before the renters move in can prevent these issues from becoming costly problems down the line.
6. Be open to negotiation.
Being flexible also plays a crucial role in securing the best renters. As a landlord, you want tenants who will take care of your property, pay rent on time, and treat their neighbours with respect. You also want a fair market rent and the ability to make increases based on current market conditions. Your tenants, meanwhile, may want longer-term leases to give them a sense of certainty and security. When negotiating a tenancy agreement, it is best to be reasonable and act in good faith. This will not only ensure that you come up with a win-win situation for you and your tenant but will also help you gain their trust and respect.
7. Hire the right property manager.
A property manager is tasked to take care of the property on your behalf, so finding someone who is dedicated and trustworthy is important in helping you secure the right tenants. Apart from day-to-day management for your rental property, they can help your screen potential tenants, give you advice on the latest regulations, and identify ways to increase your property's value. If you are looking for a property manager, it is best to interview several candidates until you find the one who you feel you can develop a great working relationship with.