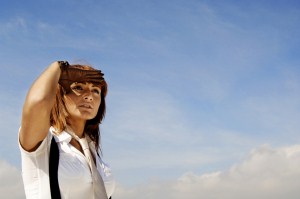 Growing your nest-egg is a prerequisite for retirement, yet millions of Australians don't give their superannuation the attention it deserves.
According to the Contributions and Accumulation Unit of the Treasury, there is around $18.8bn in unclaimed super, meaning that one in five accounts have been forgotten.
Paying close attention to your superannuation strategy should be a top priority for those heading into retirement, families, and even those not yet close to retirement. After all, superannuation is our very livelihood in later years.
According to CHOICE Online, the average Australian worker has 2.8 super accounts, which is why most of us will have to consolidate.
Having more than one active account could even reduce your potential retirement savings by up to 25%. It seems daunting, but it pays to merge multiple accounts because other than streamlining your records, you'll only pay one account keeping fee.
Additionally, funding a single super account will boost the interest it earns, ensuring more in your nest egg.
Super is often misplaced if you've changed your name, address or job without informing your super fund. One of the easiest ways to look for your missing super is by logging onto SuperSeeker. It's the Australian Tax Office's free tool that uses tax file numbers (TFNs) to find out where your unclaimed super has been hiding. SuperSeeker can also help you lodge a request with your fund online if you wish to rollover your unclaimed super to your active account.
To use SuperSeeker, simply supply:
Full name
Date of Birth
Tax File Number (TFN)
If SuperSeeker finds a match, it will display the relevant account details
Keeping on track
As a precautionary measure, provide your TFN to your super fund because your account will be easier to track. Refer to your member statement to see whether you've already provided your TFN and if it's not listed, contact your fund. But, before transferring your super it's worth checking if your current fund will charge any rollover fees and whether you'll lose any insurance cover.
-Nastasha Tupas