The federal government has announced new property price caps for the First Home Loan Deposit Scheme and the Family Home Guarantee program.
This follows an earlier announcement of an additional 30,000 places for eligible applicants under the First Home Loan Deposit Scheme, the New Home Guarantee program, and the Family Home Guarantee from 01 July.
The new price caps are as follows: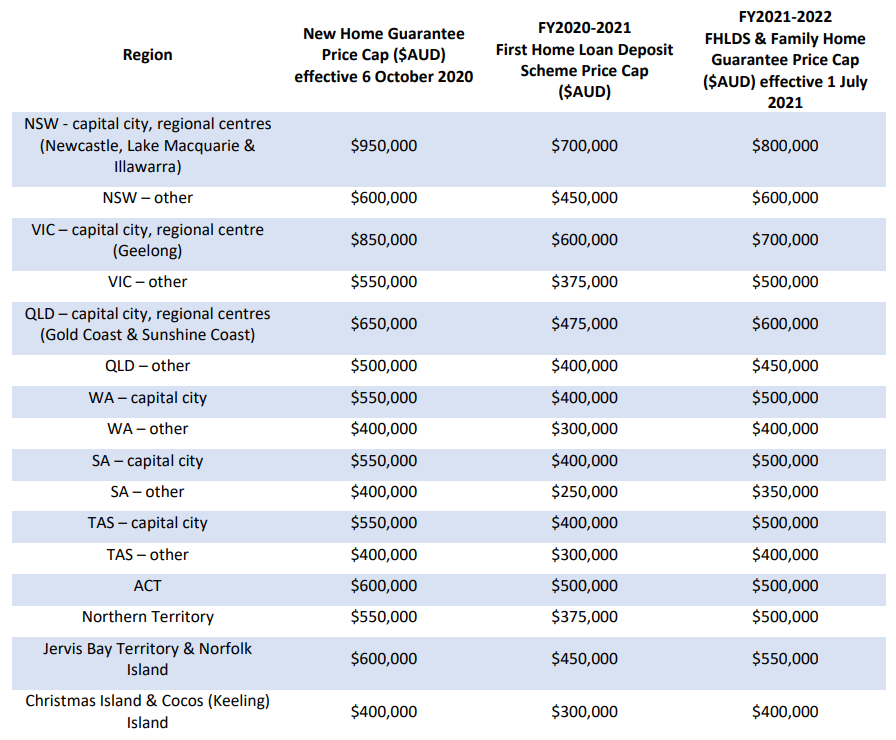 Kristin Brookfield, chief executive industry policy at the Housing Industry Association (HIA), said increasing the price caps for the next set of deposit scheme applications is a recognition of the changes in house prices due to the pandemic.
"The adjustment of the price caps for the complementary new scheme announced in this year's Budget. The 10,000 Family Home Guarantee places will help the 'missing middle' of home buyers — families who have owned previously but are struggling to get back into the market," she said.
Brookfield also commended the recent extension of the commencement timeframe for the New Home Guarantee.
"The success of HomeBuilder has placed pressure in the supply chain for builders, contractors and suppliers making it important to provide time for new home projects under this program to start work. Extending this from six months to 12 months is critical right now," she said.