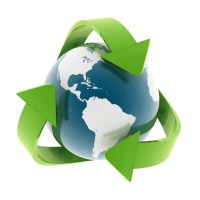 Don't just throw away stuff you no longer want. Your old clothes as well as bits and bobs could serve you and your happy buyers much better than taking up more space at the dump. If you fancy being environmentally friendly as well as getting a cash injection for your unwanted goods, why not make your trash someone else's treasure. Your Money Magazine shows you how.

1. Clothes

If like most of us you have too many clothes and want to free up space in your wardrobe, recycling your disused fashion is a practical solution.

It may not be the latest gear, but your old dress or jeans might be just the thing someone is looking for. You can advertise individual items or whole bundles on any number of websites. There is also the growing trend of 'suitcase rummages' where you can take your unwanted things along to the market-style events, and either swap or sell your items.


2. CDs, games and DVDs

If you've got a bunch of old CDs/games/DVDs at home that you never use, it's easier than ever to get rid of them. On user friendly sites such as ebay you can advertise bundles of your unwanted CDs/games/DVDs.
If online selling isn't really your thing, don't forget the tried and true trading post. Don't fall into the trap of thinking no one will want your old tunes, after all karaoke is making a comeback.

3. Books

If you're an avid reader and have stacks of books you no longer need, why not sell them on? There are a host of sites which allow you to long on, enter the book's ISBN number (usually found on the back of the book) and state what condition it's in. You may have something rare or old in your collection that is sort after, and you didn't even know it!

4. Mobile phones

Everyone has old mobile phone knocking around in the drawer. Many websites will offer you cash in return for sending them your old phone to be recycled. But be aware that prices do vary considerably. Make sure you shop round first. Sites include Envirofone, Fonebank, Love2recycle, Mobile Monster, Mazuma Mobile - just to name a few.

Don't forget that the amount you receive for your mobile will depend on how old it is, whether it is still in working order, or can be repaired.

5. Aluminium cans

If you don't live in South Australia, a lot of people think your aluminum cans can't be traded in for cash. Not so. There are also private companies which collect them and will reimburse you with cash.
Collection centres are dotted around the country and will pay you for your bundled cans.
Be aware that you're not going to get rich off your aluminum can earnings. Visit http://www.aluminium-cans.com.au/ for more information.

6. Used printer cartridges

You can also earn a few dollars by recycling your own ink cartridges on various websites such as http://www.empties4cash.com/. The maximum you can earn is around $5 per empty ink cartridge. An excellent website which provides further tips and information is Planet Ark affiliated: http://recyclingnearyou.com.au/

You're certainly not going to become rich from these goods for cash ideas, but every little helps, and you'll know you've diverted useable goods from landfill.
-Stephanie Zillman

If you've got any more recycling for cash ideas, please share them in the comment section below.