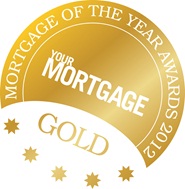 BEST INTRODUCTORY LOAN - NON BANK
RAMS
Low Rate Introductory Loan
RAMS has delivered a gold medal product in the 2012 Mortgage of the Year Awards best introductory loan for a non-bank category, with its Low Rate Introductory Loan.
Offering an excellent 6.55% initial interest rate (6.81% comparison) for an introductory period of 3 years, which is a discount of 0.73% on its full featured loan, it has beaten all other comers soundly. After the introductory period, the rate reverts to a competitive 6.7%.
The flexible features offered by RAMS make a real difference in an introductory home loan. These include the ability to make unlimited repayments without fee or penalty, unlimited free transactions per month and an available redraw facility, which allows unlimited redraws each year, with no minimum amount and no cost per instance.
The loan offers a 100% offset option, and features free combination availability, plus portability at a fee of $295.
The minimum loan amount is a low $15,000, at a term of between one and thirty years. The maximum LVR is a high 95% with LMI and 80% without, while both IO and PI repayments are on the cards for borrowers.
WINNING FEATURES:
- Low Rate for three years
- Unlimited redraws and additional repayments
- Maximum LVR of 95% with LMI
- 100% Offset
- Low minimum loan of $15,000
* rates as of 15th April 2012, and may be subject to change. For up to date rates please visit www.rams.com.au