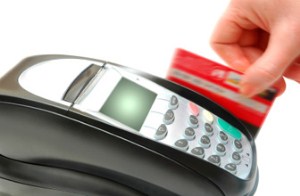 In what could be an early Christmas miracle, Aussies look set to kick their $50 million reliance on credit this festive season.
Nearly two-thirds of consumers are set to make the switch from credit to debit, according to a new report from Dun & Bradstreet.
The survey of more than 1,200 respondents also found that just 20% of consumers planned to apply for a new credit card to make it through the Christmas period, down from a peak of 33% in 2009.
Additionally, the latest results from the ING DIRECT Financial Wellbeing Index revealed that while confidence in tackling credit card debt has risen, Aussies are still very concerned about personal savings and ability to pay bills.
According to a new report, the top barriers stopping Australians from spending are job security, the outlook for interest rates, and uncertainties over the current economic and political environments.
Yet Don Koch, CEO ING DIRECT, said despite global economic volatility, their research shows that Australians have begun to get their debt under control, and build better savings.
But with the Christmas spending period nearly upon us, the survey results indicated many are not ready to spend up just yet.
Spending intentions
37% would prefer to build a bigger buffer of savings before spending again
43% of Gen Y Australians are most likely to prioritise saving over spending
28% of households want to get debt under control before increasing spending
One in four (27%) won't be loosening the purse strings for another 12 months at least
33% of Australians would spend more if interest rates dropped. This rises to 60% among households with a mortgage over $100k
One in four (30%) are waiting for signs of economic growth/stability to start spending again
Interest rates?
The minutes of the Reserve Bank of Australia's (RBA) October 4 board meeting were released today, and showed the bank was taking a wait and see approach on cutting the cash rate from its current level of 4.75 per cent.
Most economists are now forecasting rates to stay on-hold for the rest of the year, after the RBA confirmed inflation was easing.