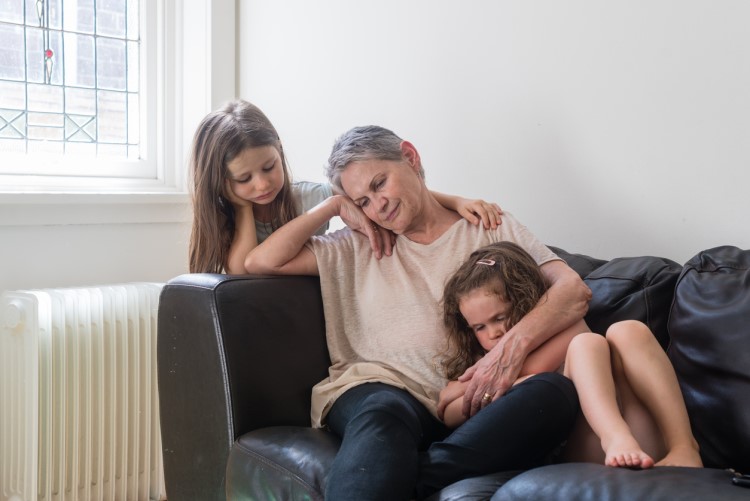 There has been a significant rise in older Australians struggling with their debts, including mortgage obligations.
In a report on the ABC News, the federal-government-run National Debt Helpline said it has already received nearly a record number of cases through its call centres this year, most of which are from seniors who claim that they may not be able to meet their mortgage and rent payments.
"We're at capacity in terms of the number of calls we can take, in fact, we're a bit short staffed at the moment," Financial Rights Legal Centre's Karen Cox said. Cox coordinates the centre, which is one of several community law centres operating the National Debt Helpline.
The National Debt Helpline recently started receiving calls from older Australians who are struggling with the switch from interest-only to principal and interest (P&I) mortgage payments.
"Very occasionally we're still seeing people who have just been granted a very large mortgage, even though they're in their 50s or 60s, and one that's set to go for a 25 or 30-year term," she told ABC News, adding that such lending practice can result in many seniors facing the risk of falling into a deep financial hole.
Also Read: Are you too old to get a mortgage?
Moneycare, the Salvation Army's financial counselling service, is also witnessing the same trend. Over the past financial year, the service recorded an 18% increase in Australians asking for assistance.
Financial counsellor Kristen Hartnett said there has been an increase in the number of seniors pleading for help due to "severe debt", which she defines as having debt at more than six folds of one's annual disposable income.
"The trigger may be someone who can't afford hot water, that's when they connect with us. For someone else, it might be legal action, or someone says they can't afford the next bill," Hartnett said, "People hit retirement, and they're still carrying heavy debt with mortgages and credit cards."
Despite the assistance by both the government and other groups being readily available, Hartnett said Australians are still holding back from picking up the phone and asking for help.
"People do all that they can, from my experience. I see people taking huge responsibility, and also going without very basic items to honour their debt," Hartnett told ABC News.
"Cutting back on food is definitely one we see on a daily basis"
Commsec economist Ryan Felsman said while many baby boomers managed to take advantage of the property boom, the recent years had been a struggle for those belonging to the lower income groups.
"What we're seeing with the data is that if you're a pensioner, really that's the type of person that's under pressure. If you're a self-funded retiree, generally you've accumulated enough savings over time to live a fairly comfortable life," he said.