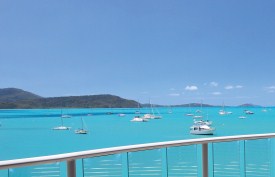 The prices for a holiday rentals have unsurprisingly gone through the roof as the holiday season fast approaches. Heck even the camping grounds are booked solid.
So there's not much point in booking a cheap last minute flight, or just jumping in the car, right? Well, maybe there is..
Home-swapping holidays are taking Australia by storm, and thousands of families are taking advantage of the new trend in travel – free accommodation.
It all sounds almost too good to be true.
It works like this: You sign up by listing your home on a home swap website, attract the attention of another site member, or send an expression of interest to another member, both agree to swap homes, and then go on a free holiday. Is it really that simple? Your Money Magazine investigates.
Websites offering home exchange
There are literally dozens of websites for home swapping. Some are for domestic, or region-specific swapping, others are for locations all over the world.
lovehomeswap.com has recently been launched in Australia, and caters for 'stylish home exchange'. From an architecturally designed flat in the heart of Moscow, a family brownstone terrace in Manhattan, to a beachside mansion in Sydney – there certainly are beautiful homes on offer.
aussiehouseswap.com.au is just for Australian and New Zealand home swaps, and is currently the largest Australian home exchange website.
homeexchange.com has listings from 147 countries, and more than 40,000 ads for home swaps. It even inspired the 2006 Hollywood movie with Cameron Diaz and Kate Winslet, The Holiday.
Live like a local, not a tourist
According to a recent survey conducted by Love Home Swap, more than half (53%) of Australian respondents were concerned about being able to afford a holiday this Christmas.
Love Home Swap founder, Debbie Wosskow, says home swapping is part of a revolution in social travel. "Why book an expensive hotel or villa when you can stay in lovely homes for free and swap as many times as you like, wherever you like?"
According to Wosskow, the current economic climate around the world makes home swapping the standout choice for affordable getaways around the world, and added that the average home swapper saves $2,000 off accommodation, and spends their holiday like a local.
"It's very common for swaps to include cars, kids' toys, ski equipment etc so the savings can be much higher," Wosskow said. "You then get to holiday like an insider and swap as many times as you like – for less than the cost of a single night in a hotel or villa. The result is that 62% of our members are able to holiday more frequently, and for longer periods."
Top 10 tips for successful home exchange
Love Home Swap Founder Debbie Wosskow's top 10 tips for a happy home swap holiday:
1. Chemistry - this is a vital ingredient. You need to feel good about the exchange for it to work out for you.
2. Communication is the key – members can sometimes exchange 10 to 20 messages to confirm a home swap vacation. A phone or Skype call can definitely help to get to know each other and the properties involved. We also make available an Agreement form, which lots of members like to use.
3. Spend time making your listing look lovely – Think online dating as a comparison! Add lots of photos – and sell your home.
4. Be open minded about where you want to go.
5. Remember home swaps are often non simultaneous. When I went to Sydney in April, the person I swapped with came to London in August. Work the seasons of your swap location!
6. Insurance - inform your insurance company before you swap. Most prefer for people to be staying in your home, rather than it being left empty, but take out any extra cover if you need to.
7. Be thoughtful – Remember to be a good host! Ensure your home is tidy before your swap partner arrives and stocked up on basics such as nice kitchen staples and clean linen.
8. Be sensible – lock away any precious items before you go. That said, you will have to be a little relaxed about things – you can't pack up the whole house.
9. Assign a key-holder to check on the place while you're away – my cleaner does that for me, or perhaps a neighbour or friend could help. She also makes sure it's spotless when we return so it doesn't feel like anyone has been staying there.
10. Enjoy – home swapping is an amazing way to travel like a local and bag huge savings on holiday accommodation. Do it once and it could quickly become the only way you'll travel.