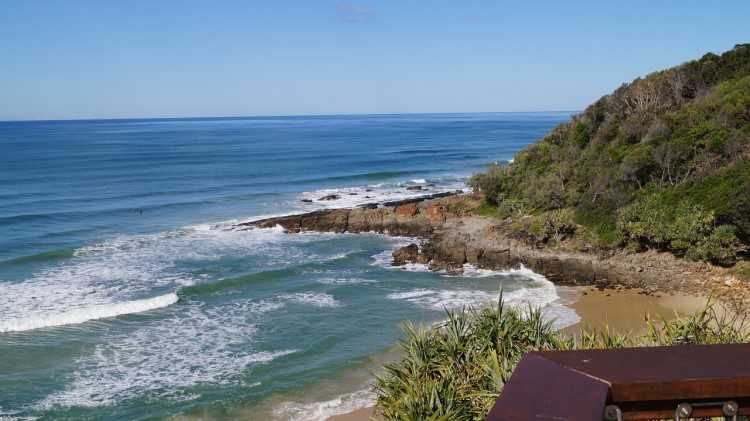 Noosa on Brisbane's Sunshine Coast has been attracting international and domestic property hunters with its upmarket holiday rentals and premium residential properties, according to the Domain Group.
Adrian Reed, sales consultant with Noosa Heads-based Dowling & Neylan Real Estate, said 2017 was another benchmark year of growth for the shire. "The momentum doesn't seem to have backed off at all [despite two years of robust growth]," he said.
Reed cites the recent sale of a 612-square metre waterfront block on Wyuna Drive (which went for $4.36m) as a prominent example. "We had 10 bidders, broke a record and had the best result in over a decade."
The desire to own property in Noosa has only accelerated. "Occupation rates in all our premium property in our holiday rental pool is the best that we've ever seen," Reed said. "We've been able to achieve higher tariffs and higher occupation rates on all of our premium stock with a mix of both domestic and international interest."
Interest is partially driven by major infrastructure projects on the Sunshine Coast, such as the Sunshine Coast Health Precinct and the approval of the Sunshine Coast international airport.
Tom Offermann, principal of Tom Offermann Real Estate, agrees with Reed, noting that the Noosa property market has experienced strong growth this year.
"Our market traditionally lags the capital city markets, which have been very strong — it lags them by about two years and we've seen a very strong uptrend this year, with southerners who are cashed up from those markets up here buying investment properties and holiday homes," he said.
The number of international visitors to the shire has grown, and demand from international buyers has likewise seen a boost.
Offermann said international interest was predominantly coming from the United Kingdom, Austria, Germany, Hong Kong, and Singapore.
"I can't see this interest slowing down because Australia is seen as a very safe destination and Noosa is a place that is both safe and has a great climate," he said.