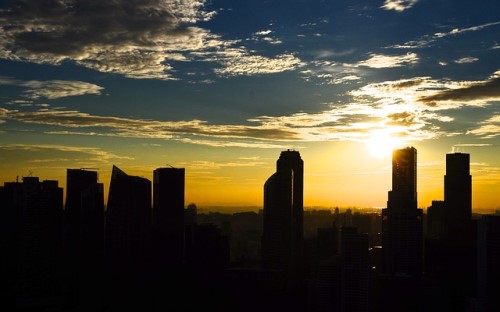 National Australia Bank (NAB), the nation's fourth largest mortgage lender, has slashed its growth forecasts for both houses and units this year due to sharply deteriorating sentiment about the property market.
NAB's second quarter Australian Residential Property Survey adds to a growing sense that tighter credit rules and a growing supply of new stock, particularly apartments, have reined in Australia's seemingly unstoppable housing market boom.
Last Thursday, NAB reduced its forecast for house price growth this year to 5%, from 7.2%. The bank also halved its expectations for units to 3%, from 6.8% three months prior.
"Falling confidence reflects weaker expectations for both house prices and rents," said Alan Oster, NAB's group chief economist. "Property experts lowered their expectations in all states, except WA, with the biggest cutbacks in Victoria and to a lesser extent in Queensland and NSW."
Next year, detached houses will gain 4.3%, while units will decline by 0.3%, NAB predicted.
The retreat of local investors in the June quarter was one factor that contributed to the growing weakness, even as first-home buyer activity picked up. "Clearly, tougher measures on banks announced by regulators to rein in investor lending are being felt in this segment of the market," Oster said.

In contrast, foreign investors gathered steam, accounting for 11.6% of new property purchases, from 10.8% in the March quarter. In Victoria, foreign buyers bounced back to nearly 21% of all new sales, from just under 14% in March. This figure was just under 20% in the December quarter.
"Foreign buyers continued to play a role in Australian housing markets in the June quarter despite China's crackdown on capital outflows into overseas property and a raft of new restrictions and taxes on foreign ownership introduced in the 2017/18 federal budget," Oster said.