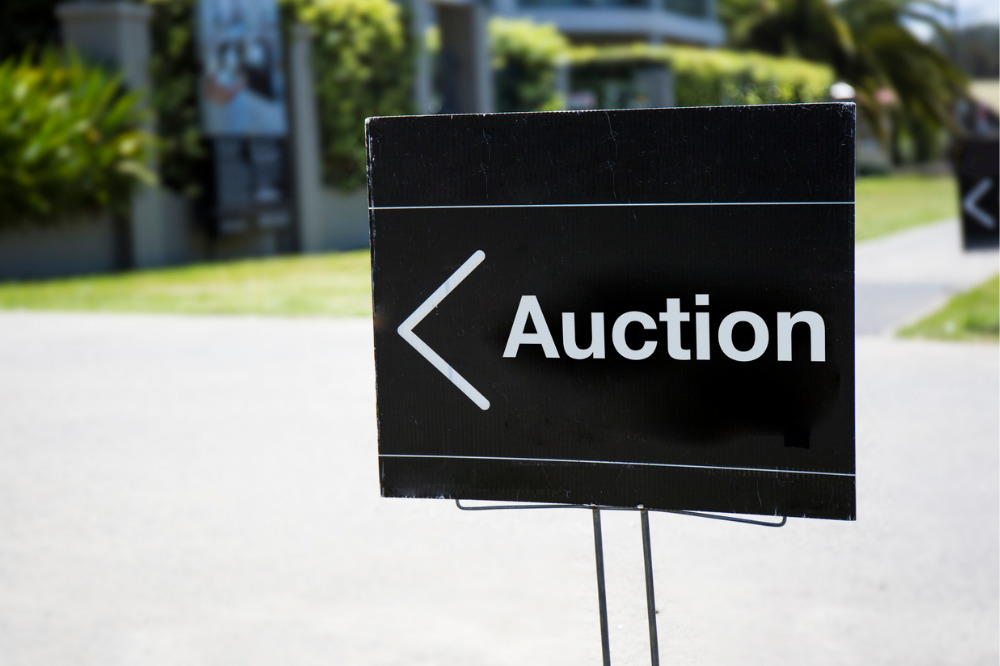 Auctions across Australia have been posting strong results in recent weeks, with combined clearance rates in all capital cities reaching 80% in the first week of March – the highest in almost five years, according to recent data from CoreLogic.
Canberra, Sydney, and Adelaide were the best performing capital cities, recording clearance rates of 90.9%, 82.9%, and 82.7%, respectively. Experts attribute these strong results to the current low-interest rate environment, increasing consumer optimism, and the prevalence of "fear of missing out" – or FOMO – among buyers. They add that many buyers find property auctions appealing because of the benefits these events provide.
Michelle May, Sydney-based buyer's agent and principal at her eponymous agency, is among the experts who see auctions as a great opportunity for potential homebuyers to buy their ideal property. However, she cautions that auctions are competitive events, so it pays to come "battle-ready and well-prepared."
Below, she explains the advantages of purchasing a property at auctions and shares tips on how to come out on top.
What are the benefits of buying a house at an auction?
May, who boasts more than 20 years of experience as a buyer's agent, says she considers auctions as a great venue for aspiring homeowners to purchase their dream properties because of the unique advantages the experience offers. Here are some of the benefits she mentioned.
1. You get to read the play.
Success at auctions depends on your ability to read the play and accurately judge your competition, says May, adding that the keys to coming up on top are to stay one bid ahead of your competitors and reach the reserve price.
"I get a kick out of the buzz of auctions," she says. "You're able to see people there and gauge their reactions and emotions. People watching is very important and gives you a unique advantage."
May also says that there is "a major difference in experience and sentiment" between in-person auctions and those that happen inside auction rooms.
"Agents much prefer the experience of everyone out the front lawn, watching the auction in action. Buyers and even onlookers love it."
2. You have a defined timeline.
An auction is one of the quickest ways to buy a property. May says auctions generally have a fixed timescale of four weeks, meaning the purchase can be completed in less than a month – including the time spent on inspections and filling out paperwork. She warns, however, that when you win at an auction, it means you're locked in.
"There is no cooling off period," May says. "This means you don't get your deposit back if you choose to break away from the deal. You also can't negotiate the terms and conditions after you score the house."
3. There is full transparency.
Another thing that draws May to auctions is the full transparency of the process. "In a private treaty, it's a very cloak and dagger situation," she says. "You have no visibility of where the other buyers are and what their motives are. At an auction, you can actually see your competition."
What are the things to you need consider when bidding at auctions?
May advises potential buyers to always come to auctions battle-ready and well-prepared. She lists four important things that will help pave the way to success.
1. Practicing due diligence.
"You need to do your due diligence beforehand, so you understand the full scope of the transaction and what you're buying in too. Do not go to auction and bid without it. You also need to do your market research of recent sales in the area through auction to see what scope you're playing with."
2. Preparing a checklist.
"You need to have a checklist of 'how well this property meets my needs'. Does it fit within your life's plans for the next five years?"
3. Sticking to a budget.
"You also must stick to your budget. Do not get caught up in the whirlwind of an auction. And don't listen to that agent in your ear, telling you that '$1,000 isn't much more.'"
4. Getting pre-approval.
"Pre-approval has to be in place and that pre-approval covers that maximum limit of what you would pay for the home."
May's top five tips when bidding at auctions
While it's true that auctions are highly competitive events, May suggests that you still enjoy the experience. Here are her top five advice for buyers looking to score their dream houses at an auction.
1. Soak up the experience.
"When you have no skin in the game, you can just observe. And because some auctions go so fast, you might even want to film it, so you can analyse later!"
2. Be inquisitive.
"It doesn't harm to ask the agent questions about the seller and potential other interested buyers, so you get an idea of who to expect. Were they first home buyers? Are they empty nesters? You need to have a good understanding of who you're buying from."
3. Be confident.
"You have to believe that this is the right home for you. If you're confident and willing to win this property, don't be afraid to open up the bidding!"
4. Have a strategy.
"In terms of bidding, you have the agents price guide and other information gathered from having conversations with them. Then you have what the auctioneer is saying. These will give you an indication of where they want to start the bidding. So, depending on where you sit and what your budget is, you may want to come in first at high price, well beyond the reserve and disrupt the momentum."
5. If you can, hire a professional.
"Having a buyer's agent bid for you at an auction also is a huge advantage. They have been in this game for years, they know how to read the play, they will stick to your budget and your needs and wants and understand how far to take it. You can emotionally disconnect from the auction because your buyer's agent does it for you."