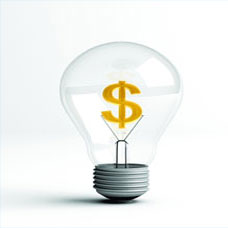 Over the past 10 years DIY super has been hijacked by accountants, advisers and auditors to a point where it's no longer DIY, but it is possible to start a self-managed super fund with a relatively small amount of money.
You can also run your own fund in a way that grows your wealth instead of lining the pockets of a merry trail of middle men.
The next time you get a call from your SMSF administrator to say you need to update your trust deed, for example, take 24 hours to think about it. Sites like Cleardocs allow you to do a deed update online for $99. How much would your accountant or super administrator charge?
Tim Hewson, Rabo Direct's investments manager, says many of the DIY super products and services currently being provided are "packaged and inflexible with severe financial penalties if you step outside the framework."
Rabo Direct has decided to challenge the SMSF status quo by starting its own online SMSF that gives trustees full control over their choice of investments, level of administration and reporting for their fund.
The new Rabo product gives SMSF trustees access to some of the best cash rates available in Australia through its high interest savings account (HISA), currently offering up to 5.75$ pa on balances up to $200,000.
You can also opt in to invest in Rabo's wholesale managed funds or you can decide to invest outside of Rabo (perhaps in shares or property) using service providers of your choice without penalty.
Rabo has gone into partnership with SMSF experts Cavendish to provide the new concept. Cavendish is one of the biggest and oldest self-managed super specialists in Australia, administering over 5,000 funds worth $4.5 billion.
Rabo is offering to set up your SMSF, including rolling over your current super, setting up the trust deed and doing all the necessary checking and lodging for $695. If you want a high level of service you can pay for ongoing administration through the Cavendish online platform.
Hewson says more and more SMSF trustees are being attracted to cash investments and away from shares because of a "lack of opportunity in the market at present".
"We know we have a competitive cash offering but we also have wholesale managed funds and diversified offerings," he says.
He says the new SMSF product from Rabo is all about enabling people to take back control of their super. Once you establish the Rabo account you can decide if and when you want access to other Rabo products. You can use the broker of your choice, the auditor of your choice and the administrator of your choice.