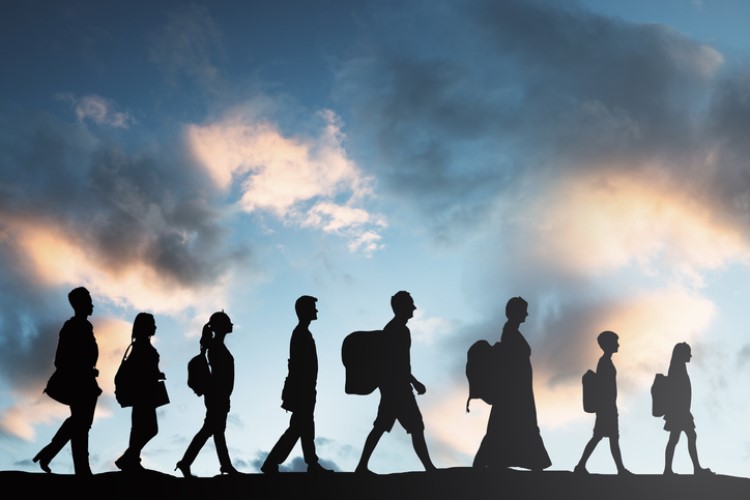 Despite the housing downturn, prices in two of the biggest housing markets — Sydney and Melbourne — are still out of reach for many Australians property buyers. As it turned out, high immigration and the surge in Chinese investment drove prices in these cities through the roof, an expert said.
Even after prices plunging by 17% in the last two years, Sydney's median house price of $869,579 is still more than 10 times the average full-time salary of $83,455, according to a report by the Daily Mail. The report showed a stark contrast between prices today and in 1987 — a typical suburban home 32 years ago had a price tag of $120,025, only five times the average annual wage of $23,858.
From 1987 until April 2019, net annual immigration has grown twofold from 125,800 to 292,280. Australian Population Research Institute President Bob Birrell said immigration growth and the population rate of 1.6% might have influenced the prices in the housing markets of the two cities.
"It's a major factor in the demand for houses in Sydney and Melbourne. One of the factors causing that very high ratio is high demand for houses, a large part of which is driven by immigration," he told the Daily Mail.
Also Read: Should immigration levels be drastically reduced?
In fact, in just five years to 2017, prices in Sydney rose by 68% while those in Melbourne jumped by 54%. At the same time, Australia's net immigration surpassed the 200,000 mark.
Birrel said the most affected were the middle-distance suburbs, including Monash in Melbourne and Ryde in Sydney.
"It's pretty clear. They're buying what we might call modest-price houses in the million or so bracket. They've had a significant role in pushing up prices in middle, suburban areas," he said.
Furthermore, he said immigration had a more significant impact on the demand for apartments than on detached homes. This has resulted in many developers demolishing free-standing houses in favour of apartment projects.
The demand from Chinese investors also played a significant role in boosting housing prices over the past decade.
"The main reason that we have the massive spike is the investors, particularly international investors. If you look at it, China and other countries really decided Australia was where they wanted to buy property," Digital Finance Analytics principal Martin North told the Daily Mail.