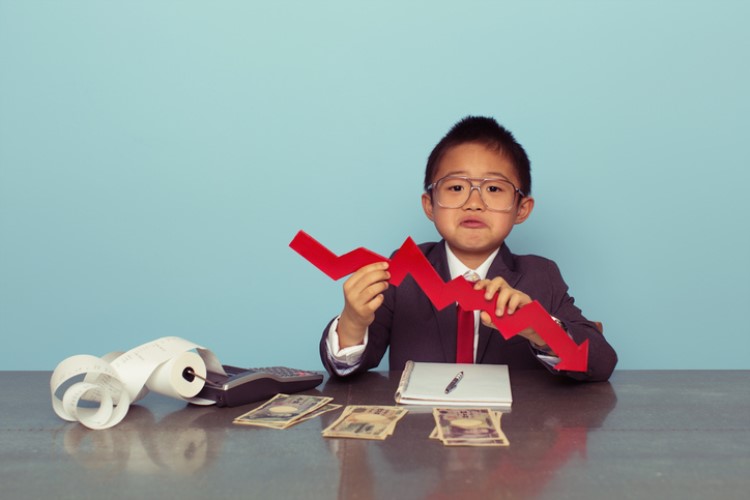 Property prices in Australia remained on a downtrend in April — however, it seems that the worst is finally over for the market as price falls continued to moderate.
Figures from CoreLogic show that dwelling values across Australia fell by 0.5% over the month, with every state capital recording a decline save for Canberra. On a quarterly basis, dwelling values fell by 1.9%, driven by the declines in Darwin, Sydney, Melbourne, and Perth. Over the past twelve months, prices went down by 7.2%.
CoreLogic head of research Tim Lawless said the easing downturn was driven by the improving market conditions in Sydney and Melbourne.
"In December last year, Sydney dwelling values were down 1.8%, with the pace of month-on-month falls progressively moderating back to 0.7% in April. Similarly, Melbourne values were down 1.5% in December, with the rate of decline improving to 0.6% in April," he said.
The table below shows how each state capital performed for the month of April:
CoreLogic Hedonic Home Value Index April 2019

Change in Dwelling Values

Total Return

Median Value

Monthly

Quarterly

Annually

Sydney

-0.7%

-2.5%

-10.9%

-7.7%

$780,672

Melbourne

-0.6%

-2.4%

-10.0%

-6.8%

$621,759

Brisbane

-0.4%

-1.2%

-1.9%

2.3%

$484,047

Adelaide

-0.1%

-0.3%

0.3%

4.6%

$430,352

Perth

-0.4%

-2.3%

-8.3%

-4.5%

$440,546

Hobart

-0.9%

0.5%

3.8%

9.0%

$452,302

Darwin

-1.2%

-3.4%

-7.1%

-1.6%

$390,621

Canberra

0.4%

0.2%

2.5%

7.1%

$596,405

Combined Capitals

-0.5%

-2.1%

-8.4%

-5.0%

$593,401

Combined Regional

-0.3%

-1.0%

-2.6%

2.1%

$374,712

National

-0.5%

-1.9%

-7.2%

-3.6%

$519,879
In an ABC News report, Lawless said the moderation in the rate of price declines along with other factors, including mortgage activity and auction clearance rates, could mean that the housing market has already moved past the worst part of the downturn.
Also Read: Why the housing downturn is not all bad news
"The good news for homeowners is that rate of decline isn't quite as quick as what we've been seeing over previous months. Previously, both of those markets, at the end of last year and earlier this year, were seeing dwelling value falls on a month-to-month basis that were closer to 2%," he said.
However, UBS economist George Tharenou believes that the market is nowhere near the end of the downturn yet.
"The peak-to-trough decline in prices is circa 8%, worse than the GFC, and near the largest for at least 55 years when Real Estate Institute of Australia data for Sydney started. Looking ahead, we expect price falls to reach 14%, causing a negative wealth effect on consumption," he said.
Tharenou said there is a large possibility that the Reserve Bank of Australia would cut rates twice this year: one this month and another in August.
However, Lawless disagreed, saying it is unlikely for the central bank to cut rates at this moment.
"If we do see the cash rate being cut, I think we probably will see most of that being passed on to mortgage rates, considering how competitive lenders are at the moment. I'm not sure if that will be enough to stave off any further declines, but it may be enough to slow the rate of decline further," he said.