MEET THE MORTGAGE WHISPHERERS
Shhhhhhhh!!!! How these two friends are shaking up a trillion dollar market
There's a silent revolution sweeping the $1.5 trillion dollar Australian mortgage market – and it's been started by two friends with a secret.
Dubbed the
Mortgage Whispherers
, Mandeep Sodhi and Atul Narang are the founders of
HashChing
– an online marketplace for home loan deals that are so good - the banks don't want you to know about them. HashChing offers home loans with interest rates below 4 per cent and well below banks' standard advertised variable rates.
In a few short months, more than 1200 mortgage brokers across the country have signed up to the platform providing hot deals to customers. More than half a billion dollars worth of loans have already been written and more than two thousand customers have made home loan applications.
HashChing, which works out the Tyro FinTech hub in Sydney, recently raised $1million of investment capital and has brought on an enviable list of high profile investors.
HashChing is changing the landscape of the mortgage industry and aims to disrupt the industry further by bringing transparency and on-demand service (that was unheard of before) in the industry. HashChing works across all mortgage panels and providers, including banks, non-banks, credit unions, building societies and online lenders.
"If you think you're getting a good deal on your home loan, it's time to think again," said Mr Sodhi.
"At a time when everyone is conscious of the interest rate their paying on their home loans - we've created a way to deliver the ultimate power to the consumer.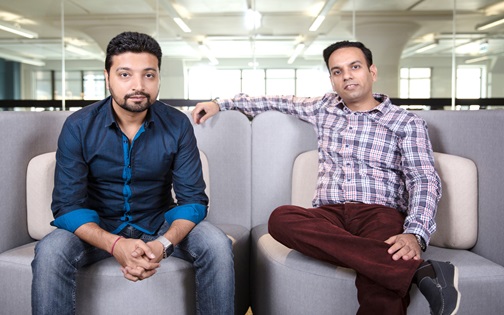 HashChing founders (L to R) Atul Narang and Mandeep Sodhi
The idea for the business began when Mandeep, who was working at one of the big four banks, was provided with a staff discount on his home loan interest rate. Atul, who was also in the market for a home loan, found a much better rate at the same bank through a trusted broker who managed to negotiate a better deal.
HashChing is also unique in that it allows for ratings and reviews of brokers to assess their business performance and build a trusted network of brokers within local communities.
"Consumers can select the home loan deal and submit their postcodes which automatically notifies the HashChing partner broker with highest rating servicing that area. They get in touch with the consumer to directly service the selected deal," Mr Narang said
"HashChing is also better than other comparison websites in the market – because they just loop you back to the banks' websites for the standard rack rate deal."
About HashChing:
HashChing is a FinTech business transforming the way Australians get their home loans by connecting them to the
pre-negotiated home loan deals
. HashChing allows people to post any home loan related questions which are answered by verified financial experts helping people to make informed financial decisions. HashChing has already received more than 1,900 home loan applications of worth $987 million.