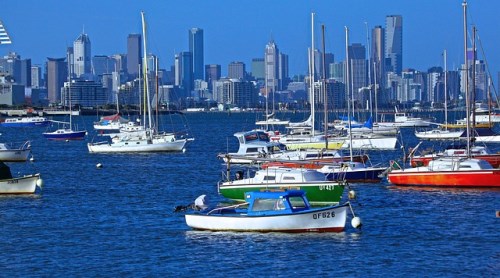 Australian capital city house prices grew at their fastest annual pace since May 2010 this March, according to CoreLogic. This surge is fuelling growing fears about record household debt and the economic repercussions should the housing market crash.
House prices grew 1.4% nationally in March from February, taking on-year growth to 12.9%. Meanwhile, Sydney house prices rose 1.4% in March and 18.9% on-year, while Melbourne house prices rose 4.2% over the month and 15.9% over the year.
A resurgence in the housing market became evident in late 2016, fuelled by lower mortgage rates and renewed investment activity.
Both the Reserve Bank and the Australian Prudential Regulation Authority (APRA) have signalled rising concern about recent house price growth. Earlier this year, RBA Governor Philip Lowe said he was reluctant to lower interest rates further, pointing to an acceleration in the property market.
Australia escaped the real-estate meltdown experienced in the United States and other parts of the world during the global financial crisis largely because of the strength of its mining industry. However, the commodity boom that underpinned economic growth is coming to an end.
National regulators are worried that foreign, speculative investors are making properties unaffordable for Aussies, as well as exacerbating economic risk as these buyers are more likely to flee in a downturn.
Some economists think the latest round of mortgage lending restrictions imposed by APRA will be successful in reversing the direction of house prices. Shane Oliver, chief economist at AMP Capital, said the biggest declines would be felt in Sydney and Melbourne.
With banks lifting mortgage lending rates out-of-cycle and apartment supply high (especially in cities like Brisbane), the new clamps are likely to result in a slowdown in property price gains in Sydney and Melbourne this year, ahead of the 5%-10% price fall starting next year.