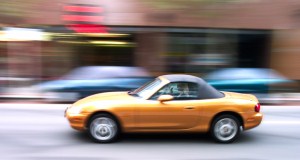 If you're sick of trawling through hundreds of car loans on the internet, a specialised car finance broker could help you to take the hassle out of finding the right loan, as well as saving you a few dollars in the process.
The buying power of online brokers usually means that they have access to particularly low rates across most banks and lenders on the market, which as well as saving you money, will help to take the stress out of the whole process, says Matt Burgess, General Manager at 360 Finance.
"We have hundreds of different loan products, so we can tailor the solutions to the client's requirements, and it's a much less stressful process because it's all done over the phone…the customer can do it all at their own pace, whether it be 10 minutes or several months," he says.
Whether you've already chosen a car, or are just doing your homework, an online broker can help to identify your personal profile and preferred loan option, and then match it with the best solution on the market.
"Normally if you buy a car from a car yard, you sit in front of the business manager who puts the pressure on you to do it there and then. Because we're not face to face, we don't employ those high pressure sales tactics."
As well as helping you to get the best possible deal on your finance, an online broker can also act as a one stop shop for other car financing needs – including your car insurance.
"We are agents for a number of insurance companies, so we are able to bundle in insurance products that a customer wishes to take," he says.
"This helps customers who don't want to pay for car insurance out of their own savings, and instead allows them bundle it into the loan. It's also the convenience factor – customers will just have one monthly repayment to think about, rather than several."