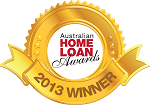 State Custodians
Property investors are known to have extremely different traits and needs than your regular first homebuyers or refinancing owner-occupiers. Much of the time, investors view properties like shareholders view businesses; they want to pick up the ones that are going to make them money, pay dividends and cost a minimum to hold, without reducing their borrowing power and closing the door for future investments.
A typical investor might be someone who has at least partially paid off the mortgage on their own home and is now in a position to begin property investing, with enough equity to cover a chunk of their deposit.
The overall winner in this category is State Custodians. This lender offers a number of products that are suitable for investors, perhaps none more so than the Breathe Easy Offset Loan, which allows investors a 95% limit on LVR, a fixed rate option, unlimited additional repayments and free redraws, no ongoing account keeping fees, 100% offset and salary crediting, interest-only repayments for up to 10 years, up to four free loan splits, and a loyalty bonus rate reduction of 0.25% after five years.
"Property investors are looking to get ahead financially and require their loan to be structured in a way that will maximise their future investment options," says Heidi Armstrong, State Custodians director of operations.
"Not only do our loans offer free redraw, free loan splits and a free offset, but we also provide qualified credit advice to back it up. Many investors are looking to draw down on existing equity in order to purchase a new investment property.
Our credit managers guide the investor through different ways to avoid cross-collateralisation and the limitations it can bring for future investment.
"Our investor clients understand the value of State Custodians – not just its great interest rates and features, but the great advice that is tailored for them."
Other gold winners in this category included ING Direct among the banks, and Queenslanders Credit Union among the credit unions.