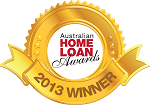 State Custodians
Most of us have at some stage felt that pang of trepidation when it came time to either telephone our bank, or visit the local branch.
Those long queues – whether you are physically standing behind 20 or more people in your lunch break, or patiently waiting with your phone pressed to your ear – can be so offputting that you will sometimes consider leaving the bank, especially if you only have a minor issue or request.
The assumption many of us have is that we will be met with mediocre customer service at best by a lender, and this represents a massive opportunity for forward-thinking institutions to score points with borrowers and get a reputation for quality and care in this field. After all, you don't ask for much, just to have any problems dealt with and to be notified of important changes.
State Custodians has taken the overall prize in the category for best customer service, proving that a little care goes a long way; even if you are a non-bank, online-based lender, with minimal physical presence.
State Custodians director of operations Heidi Armstrong says the key to good customer service is to treat people as individuals, rather than as a 'type', and pay attention to their requests.
"We are an online lender and rarely see people face-to-face, but we understand that different people have different service expectations,"
Armstrong says. "At State Custodians, our contact with a borrower is largely
driven by their needs. We don't believe in managing our touch points with our
clients according to internal KPIs if they don't meet a client's expectations."
Being an online lender, State Custodians relies heavily on positive reviews and referrals from existing customers, in order to build up business and remain viable.
"We take a very active approach in listening to our clients' feedback," says Armstrong. "Our clients are smart people; we know they have generally done some research to find out about State Custodians. Therefore, when they speak up and make suggestions for change, we don't just listen, we act.
We are focused on ensuring we treat our existing clients with the appropriate level of respect."
The other gold winners in the best customer service category were ME Bank among the banks, and the Greater Building Society among the credit unions.