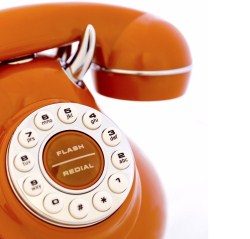 According to new research, the average Australian has $3,772 worth of unwanted items literally gathering dust in their garage.
In order to cope with the rising cost of living, research* commissioned by classifieds website Gumtree Australia, found that one in three Australians are shunning mainstream retailers, in favour of second-hand bargains.
Despite media reports that Australians aren't spending, the research suggests that Australians are simply getting smarter about the way they shop. And yet, a galaxy online poll of more than 1,000 respondents found that despite the growing interest, many more are missing out by hoarding unused goods.
So, if you want to join the thousands of Australians turning their trash into an average of $2,431 in treasure… what are you waiting for? Hit the garage!
Here are a few ways to get started:
Gumtree is free, user-friendly, and best of all gets over 1.5 million visitors per month. You can buy and sell just about anything, from cars to real estate, furniture to crockery.
BuildBits is an online marketplace for surplus & second hand building materials. Buy and sell recycled timber, bricks, steel, flooring, doors, windows, second hand kitchens, garden supplies and more. There is even a 'free stuff' section.
secondhandkitchens.com.au

Did you store your old kitchen in the garage last summer? Thought you'd sell it, but never got around to it? Secondhandkitchens is Australia's highest ranking website for people searching for "second hand kitchens" or "used kitchens". You'll be surprised by how many people are actually looking for second hand kitchens and amazed by what they are worth.
You can list just about anything for free, and then when it sells there is a small commission fee. A little like eBay, items can be listed as a full price or auctioned off to the highest bidder.
Australia's largest second hand textbook site is a free service for student members, where you can buy and sell new or used university text books.
The same concept, but this time for renting. The philosophy of this website is "old ideas of swapping, sharing, bartering, trading and renting are given a new lease of life – by renting out their idle stuff to others in their community"
*Second-Hand Economy Report
Note to readers:
October 2011 has been dubbed 'Buy Nothing New Month',
click here
for details.