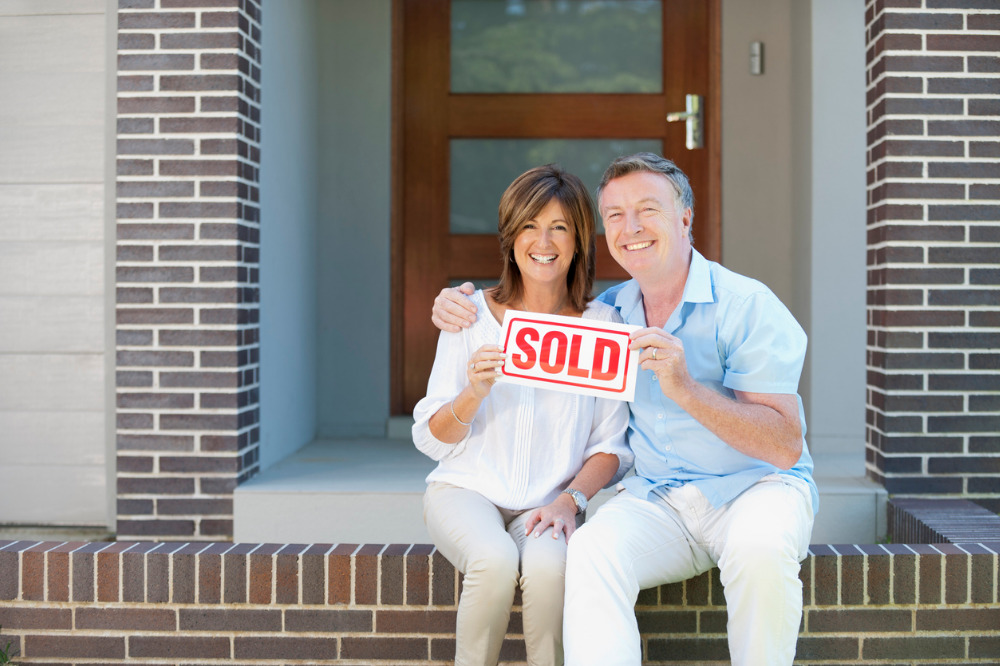 The best way to get the highest price for your home is to sell it as quickly as possible. However, ensuring a fast and seamless transaction is not always an easy feat because of the many factors involved.
Ample planning and preparation are necessary to boost your chances of making a speedy sale. According to some experts, the ideal time frame to sell your home is within the first few weeks of putting it on the market. Having your property sit in the market for an extended period can hurt your chances of getting the best price as potential buyers may think there is something wrong with your home.
To avoid this issue, experts advise home sellers to carefully consider doing the following:
1. Price your home correctly
Price is one of the biggest factors that can lead to a quick sale, yet many homeowners commit the common mistake of setting an unrealistic price, which only serves to drive away potential buyers.
To come up with a realistic asking price, experts advise that you do research on comparable homes in your area to give you an idea on how much properties there are actually worth. It is also advisable to get a professional property valuation, so you can have an accurate estimate of your home's value. An experienced real estate agent can give you an objective view on the value of your home as well.
CoreLogic recently released its home value index, showing the fastest rise in property prices in 32 years. Here are the average house prices in key cities and regions, according to financial analytic firm's the March index:
Change in dwelling values

Month

Quarter

Annual

Total return

Median value

Sydney

3.7%

6.7%

5.4%

7.9%

$928,028

Melbourne

2.4%

4.9%

0.7%

3.6%

$736,620

Brisbane

2.4%

4.8%

6.8%

11.3%

$548,260

Adelaide

1.5%

3.2%

8.6%

13.1%

$486,555

Perth

1.8%

5.0%

6.0%

10.8%

$505,850

Hobart

3.3%

7.6%

12.5%

18.0%

$548,686

Darwin

2.3%

5.4%

14.2%

19.9%

$451,408

Canberra

2.8%

6.0%

12.1%

16.7%

$727,032

Combined capitals

2.8%

5.6%

4.8%

8.1%

$693,936

Combined regional

2.5%

6.3%

11.4%

16.6%

$448,819

National

2.8%

5.8%

6.2%

9.7%

$614,768
Source: CoreLogic
Having an idea of how much your home is worth will enable you to market your property correctly and puts you in a good position when it is time to negotiate.
2. Know the best time to sell your home
An age-old question that has long hounded sellers is: When is the best time is to put my home on the market? Many experts say that spring is the prime time to sell because of the good weather and overabundance of properties, with autumn coming in at second. Summer – because it coincides with the holiday season – and winter – because of cold weather – are not considered ideal if you are looking for a quick sale.
Recent analysis from Realestate.com.au found that the best time to sell property is at the end of the year, between October and December. According to the research, homes sold in these months receive the highest average prices, which are 5% to 6% higher than those in January – the "statistically cheapest" month.
The time of the sale matters the most in Sydney, Melbourne, and Hobart, where homes can sell between 8% and 10% more in the final quarter of the year.
"There are a few reasons why these property markets display such strong seasonal effects," wrote Paul Ryan, economist with REA Insights, in the analysis. "As well as prices generally going up through the year, in Sydney and Melbourne, spring brings auction season, often cited as when the weather is nicest, and properties look their best. This may inspire buyers to pay more later in the year."
"Properties sold in January are also often those that failed to find a buyer in the previous spring season, making sales at other times of the year look particularly good," he added.
However, the analysis also revealed that selling time matters less elsewhere across the country, although prices remain highest from October to December. Monthly differences are small in Brisbane and Adelaide, while home prices in Perth are in lowest during winter. Sellers in these areas can be more relaxed about when they choose to sell their home, according to Ryan.
3. Present your home in the best way possible
The way you present your home to potential buyers can also dictate how fast you can sell it. Here are some practical tips on how you can make your home stand out against the competition.
Good marketing
Bad advertising is an absolute no-no when it comes to selling your home. If you can afford it, hire a real estate photographer to capture your property's best features. Professional photos often stand out online and can help drive enquiries. When producing a a write-up, make sure to provide an accurate description of the property, including the number of rooms, size of the home, and specific features. Do not leave out critical attractive points such as recent renovations. You can also include what amenities are nearby, including public transport, schools, hospitals, and shops.
Home-staging
One of the biggest misconceptions about home-staging is that it is an expensive endeavour. However, ignoring it completely can prove costly. Staging your home is an effective way to maximise the value of your property, and it does not always need to break the bank. There are several simple hacks you can do – such as tidying up the streetscape, eliminating clutter, and letting in as much light as possible – to make your home attractive to potential buyers.
Repairs and renovations
Most potential buyers are looking for turnkey homes, meaning they want a property that they can move into immediately. If your home has unfinished or neglected repairs – such as leaking roof, holes in the wall, squeaking doors, and stained paintwork – these can scare off many buyers. Make sure that basic repairs are done before the sale to stir buyer interest and present your home in a positive light.
However, if you are looking to renovate your home to increase its value, it is advisable that you consult your real estate agent beforehand to make sure you do not overcapitalise. Going overboard with your upgrades may raise the value of your property well beyond what buyers are willing to pay to live in your area.