Are you looking for a great mortgage broker?
MPA
magazine's Top 100 report is the definitive ranking of Australia's best brokers. Selected from hundreds of entries, the Top 100 ranking showcases the very best brokers from across Australia based on their performance in the 2015/16 financial year. The majority featured in the 2016 ranking are based in New South Wales and Victoria but the list also includes brokers from Queensland, Western Australia and the Australian Capital Territory.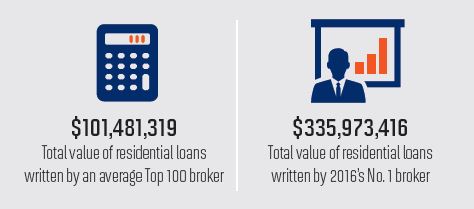 About MPA
Mortgage Professional Australia
is the leading business magazine for the mortgage and finance industry. It continues to be the key resource that mortgage brokers and industry professionals turn to for in-depth industry issues, market trends, business analysis and intelligence.
MPA
is also very well known for its annual surveys that recognise key individuals and businesses and their accomplishments and also provide a unique snapshot of an industry that is continually evolving.
We've summarised this year's Top 100 in a special video: