These brokerages have combined innovation with the best of the franchise system to become exceptional businesses.
Proudly Sponsored by Suncorp
If the sole aim of the franchise system is consistency, then these 11 brokerages may be considered dismal failures.
That's because they're exceptional businesses, headed by exceptional people. They've combined the resources offered by their franchise with a passion for innovation that one might normally expect from the independent sector. Many have extensive databases built up through years of excellent customer service and referral relationships at a local level. Customers might have walked in confident they'd receive a good level of service, but they returned because these brokerages were consistent – in going above and beyond expectations.
Whilst these brokerages' numbers are impressive, we'd urge you to look at their individual profiles. There's a wealth of tips and reflections on lead-generation, These brokerages have combined innovation with the best of the franchise system to become exceptional businesses marketing, supporting staff and maximising databases, to name just a few. Also see pages 28 and 29 for essential stats on diversification, contacting clients and more.
Why have we got 11 franchises in our Top 10? This year saw exceptionally close competition, with minimal differences between some contestants, and so we decided to recognise this with a joint position. The methodology we use to create this report is explained in detail on page 29. Because the number of franchises and branded aggregators is so huge, MPA approaches certain franchises for nominations. And on that note, we'd like to thank Aussie, Choice Home Loans, LJ Hooker, Loan Market and Smartline for putting forward their top brokerages, whether or not they appear in this list.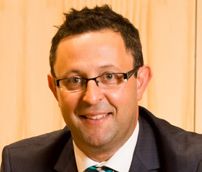 A message from our Sponsor
Suncorp Bank is proud to support MPA's special report on the Top 10 Franchise Brokerages in Australia. We congratulate the successful brokers and acknowledge their achievements and efforts.
At Suncorp, we're committed to being the genuine alternative to the major banks – and as the fiffth largest bank in Australia and part of the ASX-listed Suncorp Group, we already do business with 40% of Australians.
Our aim is to deal with progressive brokers who are customer-centric in their approach, because we believe we can truly deliver value to them. We aspire to be the best challenger bank in our target markets, offering the customer connection of a small bank and the strength of a big bank.
Maintaining strong relationships with our broker partners, making it simple to do business with us and continuing to offer a very competitive lending product remains our clear focus. We have a relentless commitment to delivering exceptional customer service and continuing to build a standout intermediary business through investing in resources across our back office and sales support network to enable more sustainable and proffitable growth in 2015.
It's a pleasure to be associated with a report that identifies and rewards progressive brokers for their excellence, commitment and innovation. Congratulations again to all who have been recognised in this year's Top 10 Franchise Brokerages in Australia. It's a significant accolade, one that you should all be proud of achieving.
Steven Degetto,
Head of intermediaries,
Suncorp Bank