​Meet the future of the industry – the 24 young, keen and hungry brokers who aren't content to work their way to the top, because they're already there . Click on each broker's picture to read more.
MPA's Young Guns 2015 is proudly sponsored by Suncorp Bank.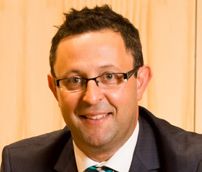 A message from our sponsor
At Suncorp,we're committed to being the genuine alternative to the major banks, and as the fifth-largest bank in Australia and part of the ASX-listed Suncorp Group we already do business with 40% of Austrailans. Maintaining strong relationships with our broker partners, making it simple to do business with us, and continuing to offer a very competitive lending product remains our clear focus. Investing in the future is also essential; that's why we are proud to support MPA's Young Guns for 2015.
We are all part of a vibrant industry and it's exciting to see the enthusiasm and positive impact young brokers are having, connecting with new customer segments and building their skills. At Suncorp, our aim is to deal with progressive brokers who are customer centric in their approach, because we believe we can truly deliver value to them. We aspire to be the best challenger bank in our target markets, offering the customer connection of a small bank and the strength of a big bank.
The MPA Young Guns feature recognises talent and excellence among the future leaders of the mortgage broking industry. Each individual has been nominated by their aggregator and has been acknowledged for their customer skills, outstanding performance and overall business growth. There is an enormous breadth and depth of talent highlighted in this year's MPA Young Guns and it gives us great pleasure to celebrate thri excellence.
Steven Degetto
Head of intermediaries
Suncorp Bank​