Australia's top commercial brokers revealed
MPA
magazine reviewed entries from hundreds of brokers around Australia to compile the 2016 Top 10 Commercial Brokers list. All but two members of 2015's Top 10 made it into this year's Top 10, showing that these brokers are consistently proving to be the best in the commercial property space.
A MESSAGE FROM OUR SPONSOR
Westpac is proud to sponsor the 2016 MPA Top 10 Commercial Brokers list – the industry's most recognised and highly sought-after broking honour for commercial brokers in Australia. This prestigious list seeks to recognise the highest-performing brokers and highlights the contributions they have made to our industry and within their own communities.
As we know, our economy continues to change rapidly, and there is no doubt that the past 12 months have been an ever-evolving period for Australia's third party industry players; however, there are always positive signs in the markets, especially across industry specialisation, trade and invoice finance, asset equipment specialist fi nance, and with working capital cash flow opportunities.
That being said, the most professional commercial brokers continue to adapt and evolve to overcome the challenges, in order to provide a greater value proposition to their clients. This behavioural outlook is underpinned by the industry's traditional values of quality, professionalism, integrity, versatility, passion and innovation.
As Westpac builds towards celebrating our 200th year serving Australia ahead of our third century in 2017, our deep, strong partnership journey continues – to grow and help make commercial broker business stronger, always connecting you to the best of Westpac, supporting you through the journey to help your clients realise their dreams and financial goals sooner.
On behalf of Westpac, we would like to congratulate the commercial brokers who have made this year's MPA Top 10 Commercial Brokers list and for stretching yourselves to achieve nothing less than excellence.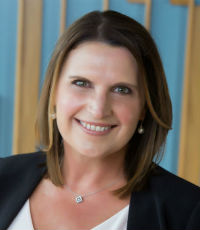 Janelle Pearce,
national head of Westpac
commercial introducers