With record-breaking settlement totals and productivity, commercial broking is moving into unexplored territory. We talk to this year's standout performers.
THERE'S NO point pretending otherwise: Commercial broking is a different game, at least at the top end. The 10 brokers in this report are specialists who have vast reserves of technical knowledge and experience, and they deal with equally high-end and knowledgeable clients – the opposite end of the spectrum to mums and dads.
So why is MPA – a magazine for all top performing brokers – running this report? The reason is because commercial broking is becoming a laboratory for serious innovation, which we believe will filter through to the residential side and impact your business. This Top 10 is ranked by total value of commercial settlements over the past year, as verified by aggregators, and we've seen a stunning increase in those totals compared to last year's report. We think it's time residential brokers took notice.
Commercial broking drives innovation, because when a deal takes months of negotiation and strategy, the payoff for excellence can be far more noticeable. When you're dealing with a select group of seasoned property developers – all of whom know each other – maintaining ongoing client relationships means far more than a monthly email. When you're working with a team of specialists, professionalism and an advisory approach are vital to make yourself stand out. In short, there's a huge amount of tips any residential broker could take from this report and put into practice tomorrow.
However, if you're thinking of writing some commercial loans yourself, then check out our new centrespread, where we've collected useful data and advice on getting into the commercial market. Finally, thanks to all those brokers who took the time to apply in what has been a competitive and record-breaking year.
A MESSAGE FROM OUR SPONSOR
It is our very great pleasure to be associated with the MPA Top 10 Commercial Brokers for a third year. We wish to extend our
congratulations to each of the successful brokers profiled in the pages ahead and resoundingly acknowledge their outstanding achievements this year in settling a combined $1.14bn. Indeed, special congratulations go to George Karam of Byblos Finance in Parramatta for setting the pace with 30 deals and $160.9m in settlements, a huge accomplishment in a growing, competitive and fast-paced market.
The average loan size was $2.38m, and, aided by a strong contribution from residential construction lending associated with the surge in east coast housing development activity, three members of the Top 10 averaged more than $7m per loan. Yet, at the other end of the scale, Daniel Green of the Green Finance Group in Brisbane worked incredibly hard for $115.7m across 142 settlements and an average of $815,000, while Jamie Giles from the same office was only $1m behind across 80 deals.
One noteworthy observation across this select group is the contrast in commercial broking experience among them. Exactly half the Top 10 have been in commercial broking for five or fewer years, three of them for just two years – and it goes to highlight the enormous potential on offer in this part of the market for all brokers.
We encourage you to read each of the stories behind those who made the list this year. Whether as a matter of general interest or as valuable case studies for aspiring commercial brokers, the following pages offer insights into the varying traits, skills and strategies that have led to extraordinary results in the field of contemporary finance broking.
The commercial property market across the country is performing strongly, lenders are striving to support the broker channel, and borrowers are turning to brokers more than ever. At Thinktank, not only are we greatly encouraged by the record results reported here, but we hold even greater confidence for the potential within the commercial property finance sector in the years ahead.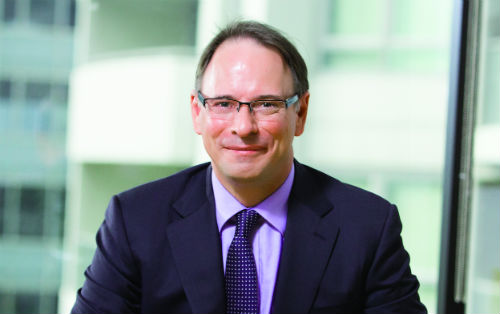 Jonathan Street
CEO, Thinktank Commercial
Property Finance