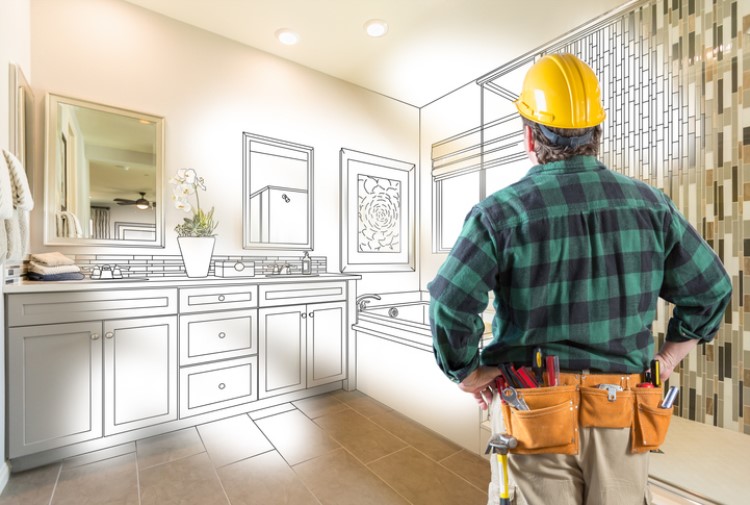 Renovating is not for the faint of heart — it requires careful strategy and determination in order to achieve the goal of boosting the value of a property. If you think buying a home is already a complicated process, then expect buying to renovate to be twice as complicated.
Property investors who have a flair for home makeovers often employ a reno-and-flip strategy when investing in properties. These investors have already mastered the game: they pick the perfect fixer-uppers, spruce them up, and sell them for a whopping price tag. It appears simple, but it takes a daunting amount of work for you to properly apply the strategy and make sure that your renovators' dream does not turn into a nightmare.
Tip 1: Buy the worst house in the best street
When renovating, you focus on the things you can control. Buying the worst house in the best street is a strategy wherein you will look for a property that is most likely to be ignored — this increases your chance to purchase the property since there is limited competition, allowing you to work your magic an increase its appeal after renovation.
Why the best street? Location is one of the most important aspects of homebuying since it frequently dictates how house values will move. In looking for the best spot to dig into, consider the amenities nearby: Is it accessible to private and public transport? Are there hospitals and schools within the area? Is the place close to shopping centres, restaurants, cafes, fitness gyms, and parks? How far is the site from the city centre?
Take note that the features of the location you are looking into are out of your hands — what you have control of is how you can make the property worth more than it was before you buy it.
There are several market factors that you need to consider when choosing the right location. First, you have to know how fast properties sell in the area. You would want a suburb where homes don't typically spend too much time on the market.
You also have to examine areas with high auction success rates. The higher the clearance rates are, the more likely your property will sell high. It is also critical that you choose a location where there are few renters, especially if you intend to sell your renovated property rather than leasing it.
Lastly, look for a suburb where there is more demand than supply. This is easier said than done, but focusing on high-demand areas will give help you achieve high growth rates for your renovated property.
Also Read: Five tips to maximise your renovation profits
Tip 2: Go for properties with "good bones"
It is integral that you look for properties with a robust structure and foundation. Do not let your judgment be clouded by the external appearance of the home — the aesthetic flaws can easily be changed as long as the house possesses structural integrity.
Aside from the structure and foundation of the house, good bones may also refer to its floor plan: An exceptional floor plan allows for smooth transitions to and from different parts of the house, with related rooms adjacent to each other. For instance, the kitchen area should sit right next to the dining room.
An open floor plan is great to have too. It can provide you with a perfect canvas to start your own modifications.
Good bones can also mean plumbing and electrical systems. These will impact the way you plan your renovation — it is essential that they are in good shape to avoid any unwanted costs.
Tip 3: Hire an inspector
A renovation job can instantly turn into a money pit, especially if you have chosen the wrong house to overhaul. This makes it a must for you to thoroughly inspect a property before sealing the deal.
A property inspector will be able to help you find issues that can cost you a lot during the renovation process.
Aside from structural problems, have your inspector check the property's electrical and plumbing systems. In addition, you have to guarantee that the house is free from pests like molds, termites, rats, and cockroaches.
To know more about conducting property inspections, click here.
Tip 4: Prioritize works which can boost value more
Not all renovations works are created equal — you have to spend every dollar wisely.
When renovating, keep in mind that some renovation works are worth more than the others: reworking an old kitchen and transforming an outdated bathroom are two things that will give you the biggest bang for the buck, since these rooms are the most frequented by homeowners and tenants.
If the property has enough space, think of making another room. An attic, for example, can easily be transformed into another bedroom. This will increase the value of your property significantly.
There is a general philosophy you have to follow if you want to renovate a property: do not spend too little or too much. You do not want your renovation to look like cheap work. At the same time, you do not wish to over-spend on things that will not contribute to building your home's value.
Tip 5: Know your target market
It pays to know who your target buyers are to be able to determine which renovation works will suit their needs best. For instance, if you are planning to get the attention of growing families, aim to work on utilising spaces in the house to make more rooms. You can also invest in spacious storage instead of expensive flooring.
Tip 6: Create a strict renovation plan and budget
The most important thing you have to learn before you get your hands dirty is planning and budgeting. Crossing the bridge when you get there is not going to cut it when you want to renovate a property — it takes careful planning and strategizing to be able to achieve your goals with minimal risks involved.
One good way to start your plan is working your budget backwards: Start with estimating the sale price of the property after renovation and subtract your expected expenses and the original cost of the house. The difference will be your profit. Aim for a 10% to 20% profit. However, if you plan to spend more, expect your profit to narrow.