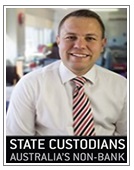 Q. Are deposit bonds a safe option when buying property? I am looking to purchase my first home, but haven't saved enough for a deposit yet and would like to know whether to consider a deposit bond.

A. A deposit bond can be a solution for a buyer who does not have a cash deposit ready. A deposit bond provider gives the vendor a guarantee that the deposit will be paid, even if the buyer defaults. This is a viable option for buyers who do have the ability to save for a sufficient deposit, they just need a bit more time to do so. This can also help buyers get into the property market sooner and speed up the purchase process.

However, you will need to seriously consider whether you will be able to meet the deposit amount by settlement. If you are not able to, then the deposit bond provider will come knocking. Also, before making an offer or bidding at auction, it would be worth checking that the vendor will accept a deposit bond instead of a cash deposit. If it is acceptable, then speak with your solicitor about having this clause included in the contract of sale.