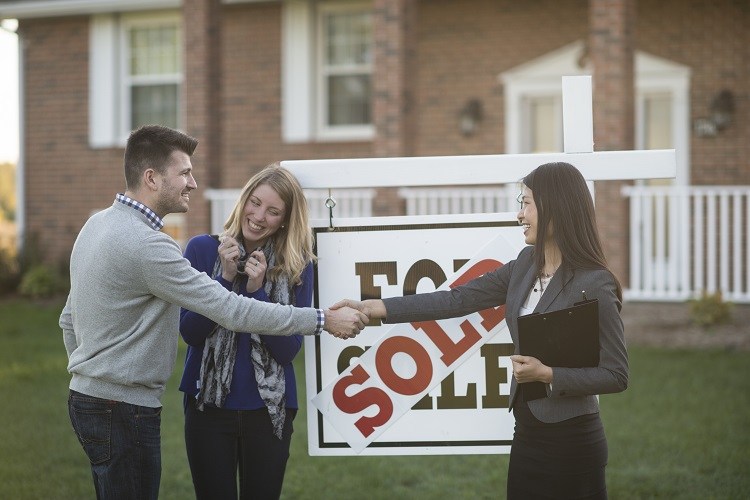 The year is expected to be uneventful for Australia's property market as conditions remain the same — the fall in home prices, particularly in cities which saw tremendous growth before the downturn, is anticipated to continue while lending rules are predicted to remain strict.
Many believe that the continuous decline in home prices has turned the property scene into a buyer's market, meaning that it would be easier to get the best deals. It is, however, not the case for everybody. Even in a slow market, there are risks that should be identified and avoided.
Real Estate Buyers Agents Association (REBAA) president Rich Harvey said it is common for buyers to mistakenly infer that they have better odds of acquiring bargains in a less buoyant market. He said that a slow market can have just as many pitfalls as a hot market, exposing inexperienced buyers to the risk of overpaying for property.
"Just because a property gets passed in at auction, doesn't mean there aren't two or more people interested who are sitting back, waiting to make their offer post-auction," Harvey said, adding that any home buyer in this scenario may find themselves going against multiple parties blindly and paying too much for a property.
However, one huge advantage of a slow market is that it gives buyers time. This means that they do not necessarily feel the pressure to rush into a decision. With proper diligence and careful research, buyers have higher chances of getting the best property they can afford. Here are five tips on how you can successfully navigate the slow market and achieve the best deal possible.
Have your financing approved early on
The tight lending market presents a huge challenge for many home buyers — it is not as easy to borrow money from lenders today as it was during the property boom. If you want to get a head start, you have to act early by determining your borrowing power prior to going on a property hunt.
This will prevent any problems caused by finance delays, which can cost you hundreds, if not thousands, of dollars. Be sure to check when your pre-approval expires so that you can properly plot your schedule.
Do your research on your target suburb or area
A responsible buyer must not make hasty decisions. Remember, even if you feel like the market is on your side, it is important for you to still do your job and know what you are doing.
You have to carefully study the market conditions of the suburb where you are planning to buy. Does it have everything you need from accessibility, infrastructure, and lifestyle standpoints? Do you think the suburb has the best prospects in terms of value growth?
With regards to the selection of the property itself, you have to take note of your own needs. Does it have enough rooms for your family? Does the house have features that you believe will be useful to you?
For many market watchers, one vital thing to look for in a house is a car space or a garage. This feature is proven to boost a property's resale value.
If you are a first-home buyer, you have to remember that it is okay for you not to get your dream home immediately. Start small and be realistic with your goals — take on a property that meets your standards, and more importantly, that you can afford.
Think with a long-term perspective
Buying in a slow market needs a long-term perspective. If you are planning to sell your property in a year or two for profit, then it is best to reconsider your strategy. Housing markets take time to make a significant turnaround after a downturn. In a slow market, it is ideal for you to occupy the property first, make some improvements, and wait for the conditions to strengthen considerably before selling.
This also applies to assessing your needs for the next five to 10 years. Ensure that the property will remain suitable for you to avoid selling in the short-term.
Command the negotiating table
In a buyer's market, you have the power to wield the best weapon against overpaying. One tip to ensure that you get the best deal is to look for a property that has been on the market for a long time. Sellers are usually open to give discounts if their property is not gaining much attention.
However, it is also important to note that being complacent will take you nowhere. Despite having a range of choices in a slow market, you still have to be firm in your decisions. Remember, you may face real estate agents who are professionally trained to negotiate prices.
When negotiating, you also have to be reasonable — bid too high and you risk overpaying, offer too low and you might not be taken seriously. It is all about playing the cards right.
Do not hesitate to seek professional help
Finding the right home is not easy, but help is always out there for those who might feel stuck between choices. You can seek the assistance of local buyer's agents who have the necessary knowledge of the area or the market you are looking into. They will be able to guide you with regards to the area's historical performance as well as the macroeconomic conditions shaping the current market trend. While professional help might add another item to your expenses, it can help you protect your budget and get you the best deal possible in a slow market.