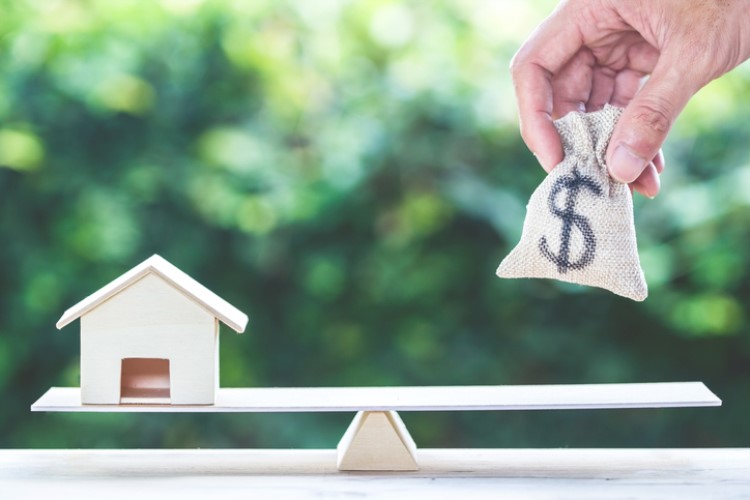 Some Australians who are planning to enter the property market might find themselves stuck in a quite familiar dilemma — would it be better to get a property investment first or buy their first home?
The answer to this question depends on the property buyers' personal circumstances. From a purely financial perspective, however, buying an investment property is better than buying a home, award-winning property investment specialist and author of the book Get Invested Bushy Martin said.
"Often, an investment property is easier to achieve as your property selection is based more on rational logic and the numbers versus the emotional wants and desires of your home that often cloud your judgement," he said.
However, an investment property requires more focused attention to who and how one owns the property. Property investors also have to know the concepts of depreciation, taxation treatments, and loan structuring to minimise costs and risks. And instead of personal tastes, investors need to consider what attracts tenants and what satisfies their needs.
The rise of rentvesting
The concept of rentvesting has become a viable strategy for owning a home and managing an investment property without compromising lifestyle. This strategy allows investors to still live in a place where buying a home might be out of their budget, while at the same time holding a property in a location that can yield profits — in short, it allows property owners to enjoy the best of both worlds.
"By shifting your outlook to separate access from ownership, rentvesting allows you to access lifestyle affordably while owning growth investments. This also means the tenant and the tax office do 80% to 100% of the heavy lifting of the cost of a well-structured property so that you can have your lifestyle cake and eat investing too," Martin said.
He believes that due to the "Great Australian Dream" being based on ingrained expectations and emotions, some Australians might not be able to grasp the idea of rentvesting immediately.
"The underlying message here is to get into property ownership as soon as you can, as time in the market has the biggest impact on your long-term wealth potential," he said.
Click this link to know more about rentvesting.
Boosting your property's value
Nevertheless, Martin believes property owners, be it investors or owner-occupiers, should treat their homes as an investment and should aim to increase their value.
Some property owners might think that boosting the value of their homes requires a serious amount of cash, but Martin said there are tried and tested ways to do this without breaking the bank.
"If you have no time or much money to pour into your property, the best way to crank up the value of your property affordable and fast is to employ the proven 'PRICE' principles – five cheap ways to maximise property value by positioning, refreshing, improving, cosmetics and effects," Martin said.
Renovating is not for the faint of heart — it requires careful strategy and determination in order to achieve the goal of boosting the value of a property. This guide will equip you with the right knowledge to nail your next renovation project.
Positioning and timing the market
When it comes to investments, the timing makes all the difference. Martin said it is crucial for owners to sell during the peak season. He said it is best to sell or revalue a property during spring – this is when buyer sentiment is typically at its highest.
"Selling at auction can also concentrate buyer interest, increase competition," he said.
Taking advantage of the fear-of-missing-out (FOMO) trend can also drive the property's value, which could jump by as much as $50,000.
Learn about the property cycle by clicking this link.
Creating a refreshing landscape
Landscaping is one of the best-known and easiest ways to boost the appeal of the property.
"Remove old and high-maintenance flower gardens, et cetera, and replace them with bright green splashes of low-maintenance feature 'architectural' plants set amongst rich mulch," Martin said.
When it comes to enhancing a property, the "a little goes a long way" approach can do the trick. Spending $1,000 at the local hardware store can do wonders to the property.
"Poor lighting can significantly reduce appeal, so replace old and outdated light fittings, remove dark, heavy drapes and replace them with light and white curtains. Also consider updating tap fittings and door handles," Martin said.
Another way of giving the property an instant makeover and lift in value is by doing cosmetic renovations – painting walls and ceilings, installing carpet, and painting cupboards.
Staging effects when selling
When selling the property, it is best to remove all existing furniture and stage the home with a modern and minimalist style that will capture everyone's tastes. Martin said doing so would only cost around $2,500.
"To really get bang for your buck, get a professional photo shoot and drone flyover video to capture as much interest as possible. And finally, make sure to get the best local real estate agent with the strongest, quickest and highest price sales record to present and negotiate your sale," he said.
Martin believes that applying the PRICE principles in property investments would be able to significantly increase the value of the property and ensure its appeal to potential tenants and homebuyers.
Want to get an expert opinion? Consider reaching out to one of our experts by clicking this link.