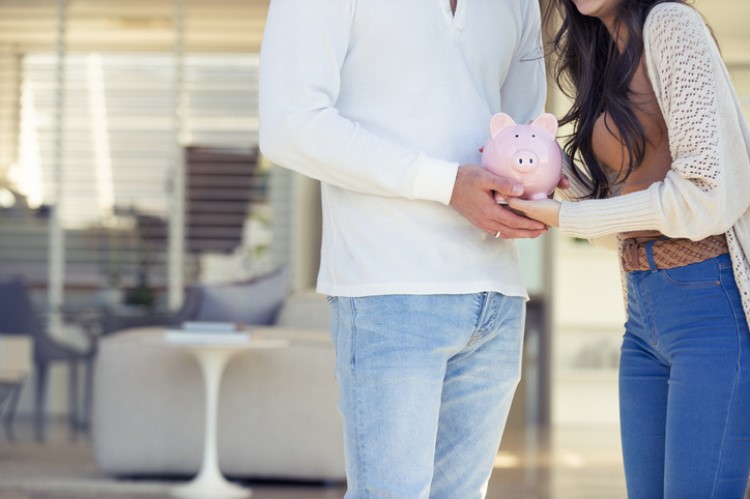 Saving up for a home could be quite a challenge—it may even take years before you have enough to cover a deposit and other costs. In fact, the national average to save for a deposit is 4.6 years, according to the Bankwest First Time Buyer Report 2017.
However, there may be instances where a traditional mortgage does not apply to a home buyer—it could be because their credit score is too low or they have a shaky financial history. In cases like this, a guarantor loan may be the solution.
A guarantor loan is a type of mortgage requiring a guarantor to co-sign a loan contract. A guarantor is a person who agrees to make payments should the borrower fail to make repayments.
A guarantor is different from a co-borrower. The latter is equally responsible for the mortgage payment, while the former simply guarantees that they will make the payments for the loan if the borrower defaults.
There are numerous reasons why you might consider getting a guarantor loan. Some of these are:
Your credit score is not ideal
You don't have the required amount for a deposit
You want a lower interest rate with the help of a guarantor
Your conventional loan was not approved for the amount you want
Guarantor requirements
When finding a guarantor, you should choose someone you trust—and trusts you in return. Many borrowers turn to friends, family members, or business partners as their guarantors. Keep in mind: your guarantor must be someone financially responsible and has a good credit score.
Guarantors need to meet the following requirements:
Have equity in their property and a stable income to satisfy lenders
Have a good personal credit rating
Be an Australian citizen or a permanent resident
Be above 18 but below 65 years old (as few lenders accept older people and retirees as guarantors)
How much you can borrow
With a guarantor loan, you may be able to borrow 100% of the property purchase price, or even slightly over it, but how much you can borrow using this type of mortgage still depends on the purpose of borrowing.
You may be able to borrow as much as the following:
First home purchase: 105% of the property value
Construction: 105% of the total land value and cost of construction
Debt consolidation and purchase: 110% of the property value
Investment: 105% of your investment property's value
Refinancing: 100% of the property value
Keep in mind that these figures are not the end-all-and-be-all of borrowing with a guarantor loan. Talk to your lender to have a better idea of your borrowing power.
Types of guarantees
A guarantor loan may help you reach your goal of owning a house; however you still need to decide what kind of guarantee you want. The four most common types of guarantees are:
Security guarantee. Here, the guarantor uses their real estate properties as additional security for the mortgage. If the guarantor already has a mortgage, the lender may take a second home loan as security.

Security and income guarantee. Most often than not, the guarantors in this type are parents helping their children who have inadequate funds to buy a house. The lender may use the parents' property as additional security.

Limited guarantee. Here, the guarantor only guarantees a part of the mortgage. This is often used with security guarantors, minimising the potential liability secured on the guarantor's property.

Family guarantee. In this type of guarantee, the guarantor is directly related to the borrower like parents, siblings, spouses, and de facto partners.
The benefits and risks
There are numerous benefits to a guarantor loan. Some of these are:
You may be able to buy a property as early as now, and you may not need a deposit
You may void the cost of lender's mortgage insurance (LMI)
You may get better loans with better rates
You may be able to consolidate some minor debts
You may limit the size of the guarantee
However, you still have to think through if guarantor loans are for you, especially since you are involving someone else on the loan. As with everything in life, this type of mortgage comes with a few risks.
The guarantor will ultimately be liable for your mortgage if you default on repayments. So if you can't repay your loan, the guarantor's property may be taken by your lender.
In instances where the guarantor doesn't have the equity or savings to cover the debt, they can either apply for a second mortgage on their property or a personal loan. Only after all these options have been exhausted will the lender sell their property, taking enough of the profit to cover the loan up to the limited guarantee. The rest of the sales will then go to the guarantor.
Removing a guarantor
A guarantor is required because the borrower does not have the required deposit. Removing a guarantor depends on how much the property appreciates and how many extra repayments a borrower can afford.
You may be able to apply for the removal of a guarantee upon meeting these conditions:
You can make repayments without any assistance
Your loan is for less than 90% of the property value (ideally 80% or less, because if you owe more than 80%, you may have to pay lenders mortgage insurance)
You have not missed any payments in the last six months
Want to have a rough estimate of how much your monthly repayments may be? Use our mortgage repayment calculator.
If in doubt, consult an expert
A professional such as a mortgage broker may help you consider all aspects of your finances before applying for a guarantor loan. Especially since most lenders are conservative with guarantor loans. A mortgage broker may even help you find an alternative mortgage product suited for your needs.
Before you meet with a broker, make sure that he or she is accredited to give you loan advice. Your broker should be:
Accredited under the National Consumer Protection Act
Have a Certificate IV and preferable a Diploma in Financial Services
A member of the Mortgage & Finance Associate of Australia (MFAA) and/or the Finance Brokers Association of Australia (FBAA)
A member of the Credit Ombudsman Service Ltd (COSL), which is an avenue for borrowers to source independent dispute resolution help
Use our Find a Mortgage Broker page to find a broker near you.
If you're a hundred percent sure you want to push through with a guarantor loan, you still have to be wary of lenders promising to approve this type of mortgage without even looking at your paperwork. This may put you and your guarantor at risk. Avoid lenders who seem to promise the moon and stars to potential borrowers.