Question: My tenant has fallen behind in rent, what should I do and how can I prevent this from happening in the future?
Answer: By Carolyn Majda, Executive Manager, Terri Scheer Insurance
Landlords should not be complacent when it comes to protecting their rental income. A tenant who falls behind in their rent can put landlords under significant financial stress. Arrears can be a very long and costly process to resolve and may leave landlords considerably out of pocket.
The following steps should be taken to help minimise loss of rental income.
Monitor arrears
Monitoring arrears daily is an important task.
Check your bank account the day the rental payment is due and continue to monitor the account daily.
If your tenant has fallen behind in their rent, the sooner you know about it, the sooner you can attempt to resolve the issue and mitigate any financial loss. It may be worth considering appointing a property manager who can oversee this task.
Send notices
If a tenant falls into arrears a breach notice should be sent to the tenant for non-payment of rent.
If your tenant still doesn't pay rent after receiving the first breach notice, a second notice should be sent to terminate the lease and request vacation.
The number of days in rental arrears before a termination notice can be sent, and the time between presenting the notice and requesting vacation varies around Australia, so it is important to be familiar with your local tenancy laws.
Serve the right notices
Loss of rental claims on a landlord insurance property can be significantly affected if the policyholder has not taken appropriate steps after a tenant has fallen into arrears.
Make sure you issue the tenant with the correct notices within the specified timeframes.
Any delay in sending the notices may result in an invalidated or reduced claim if you make an insurance claim for loss of rent later on.
Eviction process
If your tenant does not vacate the property by the date stated in the termination notice, you will be required to submit an application to the relevant tenancy authority to request a hearing, which may result in a possession order to evict the tenant.
Preventative measures
Even the most reliable tenants can suffer a change in their financial circumstances that could result in them no longer being able to pay rent.
To minimise the risk of this affecting you and ensure your investment property remains profitable, it's important to put measures in place to protect yourself and your property.
Regular inspections - Make regular property inspections a non-negotiable – every three to four months while a tenant is living at the property – and look for signs of neglect. If the property is unkempt, such as any excessive amount of rubbish stored within its perimeters or if there is accidental or malicious damage to the property, it may be an early indication that your tenants could fail to fulfil their obligations of the rental agreement.
Positive relationship with tenant - Maintain a positive relationship with your tenant. An open and transparent relationship with your tenant may encourage them to uphold their rental agreement, or advise well in advance if they are having difficulty with rental payments.
Tailored landlord insurance - Tailored landlord insurance policies are specifically designed to cover loss of rental income in certain situations and can ease a landlord's concerns about receiving regular rental payments when a covered event happens at the property.
---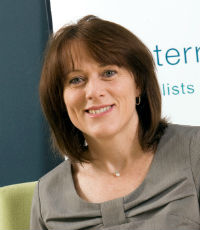 Carolyn Parrella joined Australia's leading landlord insurance specialists, Terri Scheer Insurance, in 2004 and was appointed Executive Manager in 2009.
Carolyn oversees all operations within business, which aims to protect landlords against the risks associated with owning a rental property. These include malicious damage by tenants, accidental damage, legal liability for occurrences on the property that cause death or bodily injury, and loss of rental income as a result of damage to a property or a tenant absconding.
As a South-Australian based national insurance firm, Terri Scheer Insurance is the only company in Australia to specialise solely in landlord insurance.
Carolyn also owns two investment properties.
For further information, visit www.terrischeer.com.au or call 1800 804 016.