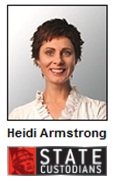 Q.
When I apply for a home loan, do I have to have a valuation done on the property or can I just get an appraisal done? Are there any differences between the two besides the price?
A.
A valuation and appraisal are similar in that both of them calculate what the market value of the property should be. However, they are fairly different when it comes to applying for a home loan. A valuation is a formal report completed by an accredited valuer who has completed the training and has the necessary qualifications. A valuation is a more detailed inspection as the lender needs to see that the property can be used as security for your loan and if there is a forced sale, the market value can cover the cost of the mortgage.
However, an appraisal is not a legally binding document, so it cannot be used when you apply for a home loan. An appraisal is usually done by a real estate agent and can give you a guide as to what you may sell your property for. But be wary when choosing an agent to complete the appraisal as they may be over confident with the property value in order to gain you as a customer. The best thing to do is to get a few appraisals done by different real estate agents to see what the average price is.