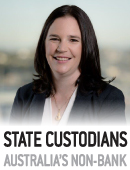 Q.
I am looking to buy my first property and want to know what options are available to help me save for a deposit. I have heard a lot in the news lately about using your super to purchase property, is this an option? What are the pros and cons?
A.
Recent announcements about first home buyers being able to access their superannuation to purchase a property has sparked a lot of debate among experts. There are a number of pros and cons to consider if the legislation does pass and first home buyers are allowed to access their super for property.
Some pros include:
Purchase property sooner:
The aim of this new legislation is to give first home buyers the opportunity to enter the property market sooner. With rising house prices, higher cost of living and tighter home loan requirements, purchasing property is becoming out of reach for many young buyers.
Market affordability:
According to senator Nick Xenophon, there is a similar scheme in Canada which allows first home buyers to access up to $25,000 of their superannuation and this has led to improved housing affordability. He also believes this similar plan can help improve affordability here in Australia.
But it is important not to forget about the potential risks too, some include:
Low retirement income:
One of the possible problems of allowing young buyers to access their superannuation now is that they may end up being disadvantaged when they reach retirement. If Australians using a chunk of their savings now, they may not be able to afford the lifestyle they would like in their retirement years.
Higher contribution rates:
If more funds are going towards purchasing property, then higher super contribution rates will be needed to replace lost retirement income.
As a result, a larger per cent of a person's income could be used to put towards their superannuation, making the cost of living even harder to afford.