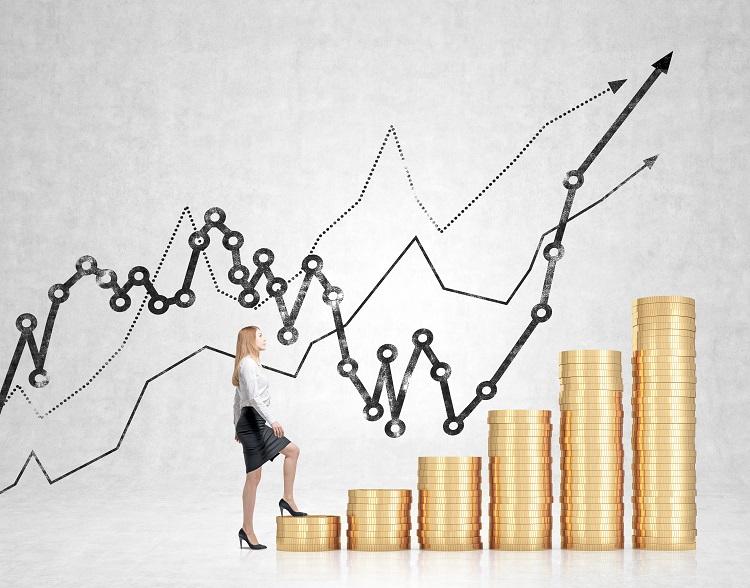 Low interest rates, low inflation and low employment rates have heavily contributed to more and more Australians taking up home loans to fund their property purchase.
However, do you know that an increase of 2.5% in the current interest rates would mean that the interest payments for many indebted households would rise to 58 per cent from the current 42 per cent of their income?
[1]
Isn't that good enough reason for banks to heavily scrutinize your application before deciding on how much they could lend to you. And even better reason for you to take charge of your financial condition and read our simple tips on maximising your borrowing power.
Reduce your credit
If you own three credit cards with a limit of $15,000 each, the lender will consider a potential loan of $45,000 on your hands, reducing your borrowing capacity considerably! While this may not seem fair, most lenders prefer to err on the side of caution, as it is only human to dip into the amount that is so easily available to you.
Giving up that extra credit card will save you the annual maintenance fee as well as help you avoid high interest credit that can burn a hole in your pocket!
Clean credit history
Another easy and effective way to increase your borrowing capacity is to maintain a clean credit history. Paying all your utility bills on time (even the most inconspicuous ones) makes you a responsible borrower in the eyes of a potential lender and can increase your chances of approval as well as your borrowing capacity considerably.
It is a good idea to pull out your credit file from websites such as Vedic Advantage at no cost and fix any black spots before you file your loan application.
Roll your debts into one
Having lots of debts on your file can have the lenders raising their eyebrows. Why not roll up all the smaller debts under a single loan? It would even streamline your payments and help you budget better.
Refinancing at a better rate by bringing all your loans under the refinanced loan can save you a lot of bucks over the life of the loan.
Living Expenses
It is important to calculate your living expenses clearly before you file a loan application, as lenders will take this into account for determining the amount they want to lend to you. School fees for your children, any repayments for an investment property (many lenders assume the worst case scenario that the property may remain vacant for sometime) and the expensive club membership are all taken into account while determining your repayment capacity and consequently, your borrowing capacity.
It is also a good idea to
check your borrowing capacity
based on existing expenses and start your property search accordingly.
Financial Records
Keep your financial records up to date and don't just rely on your previous month's salary slip. Supplementing your application with proofs of any bonuses or overtime you regularly receive, rental and other income from investments can significantly effect the assessment of your financial position by a prospective lender.
Presenting an application with organised and complete paperwork saves a lot of time and unnecessary to and fro with the bank as well.
Type of Loan
The type of loan you have applied for can have an impact on the amount you can borrow. Lenders always calculate your repayment capacity at an interest rate that is approximately 1.5% higher than the rate at which the loan is being offered. However, when you go for a fixed rate loan, the repayment capacity for that period is usually calculated without any buffer.
Also, if you apply for a loan jointly with your partner, more often than not you can borrow more than what you would have as a sole applicant.
Savings
Most lenders require record of genuine savings over a period of at least three months before they approve your loan. Further, having a good amount as deposit means you pay lesser LMI (Lenders Mortgage Insurance) or none at all if you have saved a 20% deposit.
Taking advantage of the First Home Owners Grant offered by many States can further boost your savings as it will supplement the amount you pay upfront for the house. Additional stamp duty concessions are available for first home-buyers that can save up some cash to supplement your deposit amount.
There is no better time than the New Year to plan your finances afresh.
Read our handy guide to set your financial goals for the year 2016
.
[1] Source:
http://media.amp.com.au/External.File?t=2&item=g7rqBLVLuv81UAmrh20Mp3aa+3ixAdFHtN5M+B/7BdWCaMHXbyf+CAl/5rLzbyjqKZbQz32Kf0zt0R8Ih9q2EA==&cb=635856478592117919
---

Atul is the founder and CIO of HashChing - Australia's first marketplace for pre-negotiated home loan deals.
Before starting HashChing, he was successfully running his own digital agency serving small to medium size enterprises. He is passionate about digital transformation of traditional business models and has been helping clients in strategising, building and launching online products since last 9 years.
HashChing is a FinTech business which is transforming the way Australians get their home loans and has been featured in the national media multiple times.