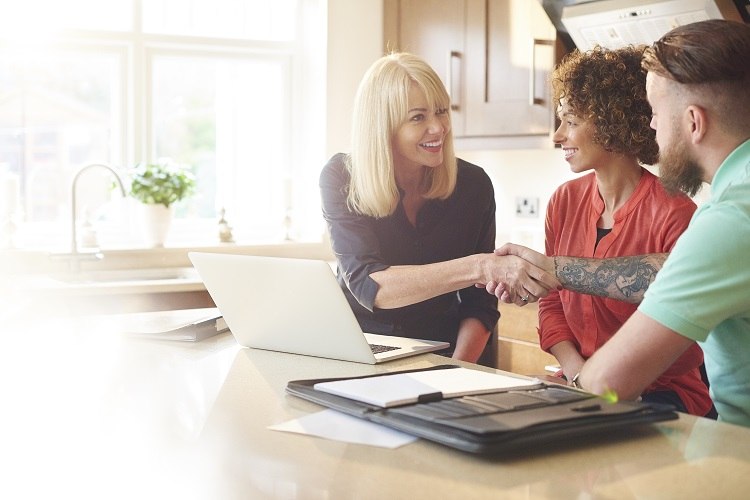 Call it loyalty or laziness, but a new survey by Finder.com.au reveals that two in every five borrowers in Australia have not changed lenders in the last ten years. Refinancing to a lower rate can save borrowers several thousand bucks, yet only up to 34% home loans are refinanced according to ABS stats.
Jenny is one of the savvy borrowers who decided to refinance her home loan. She compared home loans on
HashChing
and found a great deal on her $300,000 home loan refinancing from a rate of 5.65% to 4.6%.
While initially hesitant of the paperwork involved, a mortgage broker helped her breeze through the process and simply by switching lenders, she now saves $229.43 per month or a total of $82,592.87 over the duration of the term!
Is it always worth switching home loan providers?
Refinancing your home loan can save precious bucks only if the savings affected by refinancing outweigh the costs involved.
Calculating savings is easy by using this
home loan switching calculator
but calculating the costs may be more complicated. Costs vary on different deals for different lenders and also depend on the borrower's financial condition. Here are some common costs you must consider before switching your lender:
1. Exit fee –
Thankfully, this one is no longer applicable but you still may need to pay a mortgage discharge fee between $150-$500, apart from the government charges.
2. Break costs –
In case you have a fixed rate loan on your hands, break costs are payable for not fulfilling the term. The amount may run into thousands depending on the current interest rate and term of the loan
.
3. New application fee –
Apart from the cost of breaking up with your existing lender, there will be other upfront costs in terms of application fee (ranging upwards of $400) and mortgage registration fee (varies in different states).
4. Lenders Mortgage Insurance (LMI)-
When you refinance your home loan, LMI may become applicable if the new valuation values your property at a lower rate leading to more than 80% loan to value ratio.
5. Stamp duty –
In certain states, stamp duty may be applicable when you refinance your loan. Use this
stamp duty calculator
to check how much you need to pay.
Once you have calculated all these costs, look around for home loan deals and check whether refinancing will save you more than what you spend by simply subtracting the costs from your estimated savings that you can
calculate here
.
Some other points to consider before refinancing your loan:
1. Negotiate with your lender for a better deal –
In a highly competitive market, banks want to retain loyal customers and your existing lender may offer a better deal if you inform them of your decision to switch. Be armed with information about deals from lenders before you call for a discount.
2. Understand before you switch –
It is always prudent to ask lenders for a key facts sheet for each loan to understand the features, rate and benefits minutely. A key facts sheet can help you understand the overall cost of a loan and whether it is the right choice for you or not.
3. Shop around –
Don't jump on the first deal you see in the market.
Compare
home loans online
and talk to brokers to get the lowest rates with the exact features you need in your home loan.
HashChing
lets you compare broker pre-negotiated deals offering the most competitive rates in the market.
---

Atul is the founder and CIO of HashChing - Australia's first marketplace for pre-negotiated home loan deals.
Before starting HashChing, he was successfully running his own digital agency serving small to medium size enterprises. He is passionate about digital transformation of traditional business models and has been helping clients in strategising, building and launching online products since last 9 years.
HashChing is a FinTech business which is transforming the way Australians get their home loans and has been featured in the national media multiple times.