Question: I've just purchased my first investment property – what is some common terminology I need to be aware of?
Answer: By Carolyn Parrella, Executive Manager, Terri Scheer Insurance
For first time property investors, understanding the terminology should be a priority in order to invest with confidence.
Every property investor intending to lease their property out to tenants should familiarise themselves with the following five commonly used terms and what they usually refer to, to help ensure a positive investment experience.
1) Security bond
A security bond is intended to provide landlords with some level of financial protection if the tenant causes damage to the property or owes money at the end of the tenancy.
As a general rule, a security bond can amount to the equivalent of four to six weeks worth of rental payments for the property being leased. To be sure check your security bond details in your individual rental agreement.
All bonds received by landlords are required to be lodged with the appropriate state or territory residential tenancy authority of the leased property, within a specified timeframe.
2) Arrears
If your tenant falls behind in their rent, this is known as 'arrears'.
Arrears can be a very long and costly process to resolve and may leave landlords considerably out of pocket.
It is important to be familiar with your local tenancy laws, including how long your tenant must be in arrears before sending a termination notice and how long you must wait between presenting the notice and requesting vacation from the property. This will differ from state to state.
Regularly monitoring arrears will allow you to issue your tenant with appropriate notices as soon as possible, resolve the issue sooner and mitigate any financial loss.
3) Landlord insurance
Landlord insurance is specifically designed to cover landlords from many of the risks associated with owning an investment property.
Some of the risks that landlords face can include malicious damage by a tenant, theft, accidental damage, legal liability (as landlords) and loss of rental income.
These risks may not be covered by a standard building and contents insurance or strata insurance policy.
Even the best tenant can accidentally damage a property or suffer financial hardship that leaves them unable to pay rent.
Landlords who don't have landlord insurance should consider how they would manage if they were faced with these types of financial losses.
4) Rental lease agreement
A rental lease agreement or tenancy agreement is a legal contract between the landlord and the tenant.
This document is designed to outline the rights and responsibilities of the tenant and the landlord, the rent amount and when it is due, the length of the tenancy, and the dispute resolution process that will be used if required.
5) Residential Tenancy Tribunal
A Residential Tenancy Tribunal is an independent judicial body that has the authority to make legally binding decisions to resolve disputes between landlords, property managers and tenants.
In some instances, the Tribunal may request that the parties involved in the dispute attend a conciliation conference, which is a quicker way to resolve disputes without having a formal hearing.
Residential Tenancy Tribunals differ from state to state, so it's important to check with your State Government for further information.
---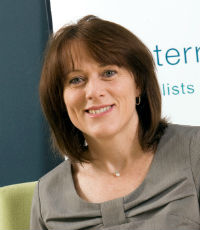 Carolyn Parrella joined Australia's leading landlord insurance specialists, Terri Scheer Insurance, in 2004 and was appointed Executive Manager in 2009.
Carolyn oversees all operations within business, which aims to protect landlords against the risks associated with owning a rental property. These include malicious damage by tenants, accidental damage, legal liability for occurrences on the property that cause death or bodily injury, and loss of rental income as a result of damage to a property or a tenant absconding.
As a South-Australian based national insurance firm, Terri Scheer Insurance is the only company in Australia to specialise solely in landlord insurance.
Carolyn also owns two investment properties.
For further information, visit www.terrischeer.com.au or call 1800 804 016.