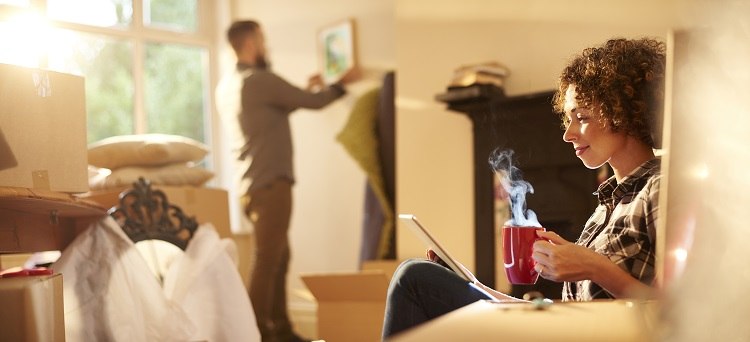 For first time home buyers, choosing the right mortgage product is the biggest step along their journey to fulfilling the Great Australian Dream, as important as finding the right property in the right location. And, of course, there's no lack of options when it comes to mortgages products, so how buyers supposed to keep their wits about them as they sort through everything offered by all of the banks and other lending institutions?
Generally, loans differ in two ways: by interest rates and by repayment options. If the interest rate is an important factor for you, you can choose amongst a broad range of choices which includes a variable rate loan, a fixed rate loan, and a split loan. When it comes to repayments, there are two structures: "principal and interest" and interest-only loans.
However, you should also be aware that there are several specialist products, with varied features and requirements. Listed below are some of these mortgage products and the ways they can help you reach your homeownership goals.
Honeymoon loans
A honeymoon loan, also known as an introductory rate loan, allows for a temporary reduction of interest rates over a certain period of time, usually between six months to a year. The reduced interest rate is known as an introductory rate and most lenders use this to attract potential home buyers who may be hesitant at first to take on a home debt.
Those who decide to sign up for a honeymoon loan can enjoy an average reduction of around 0.5% to 1% from the standard variable rate (SVR) of the loan provider. This introductory interest rate comes in two forms: a fixed discount or a discounted fixed rate.
A fixed discount is a rate that follows the movement of the SVR, meaning that it remains fixed at a specific amount below the standard rate – if you had a .5% fixed discount, for example, you would always pay .5% less than the standard rate. A discounted fixed rate, on the other hand, is not dependent on the movement of SVR.
The biggest upside of honeymoon loans is the opportunity to slash your debt substantially by making overpayments. It also allows you to build your financial capability during the early stages of home ownership: with the savings created by the lower interest rates, you can set up a fund that can be allocated in small renovations, repair, or furnishings.
However, after the introductory period you could be locked into a cash rate that may not be as competitive as others currently in the market.
It is important to note that honeymoon loans are not for everybody, as some experts have highlighted the risks associated with this type of loan.
Construction loans
If you are starting from scratch, construction loans are the way to go. This type of mortgage product covers the costs of building your own home, from the base to the roof. A construction loan typically has a shorter term which is extended on an as-needed basis depending on the time needed to complete the development the property.
A construction loan's structure is quite different from the usual mortgage product: it usually has an interest-only term over the first year before reverting back to a standard principal and interest loan. Once the house construction ends, you will have to pay off the loan by either refinancing or by availing of a separate, standard loan.
Another thing to note about construction loans is that they are given in a set progression and not as one lump sum. The lender typically releases a certain amount of money in five separate stages, which takes the building process from the very beginning – establishing the house's foundation and so forth – all the way to the finishing touches.
Perhaps the biggest benefit a borrower can receive from using this type of loan is the opportunity to enjoy lower repayments as the construction progresses. However, the higher deposit needed compared to a standard mortgage can be seen as a disadvantage.
Low Doc Loans
For first home buyers who are self-employed, a low documentation home loan could be the right choice. More popularly known as low doc loan, this type of mortgage product can be approved without the income verification requirements that a normal loan requires, such as recent tax returns or financial statements.
However, since lenders often regard this type of loan as higher risk, these products tend to come with greater restrictions – a higher interest rate may be required, depending on the type of verification and supporting documents you are able to submit.
Lenders can also demand large deposits, which can reach up to 20% of the purchase price of the home.
The upside to low doc loans is that they usually share many of the same features with normal home loans. Depending on the lender, a low doc loan can allow for extra repayments and fixed interest rates. It can also be taken as interest-only or be converted into split loans.
Professional Packages
Popularly known as Pro Packs, this financial product was initially offered to certain high paying professions – think doctors and lawyers. However, a majority of lenders nowadays make these available for anyone who meets the minimum income level requirements.
Pro Packs are not home loans per se; rather, it is a package of discounts applied to borrowings like a home loan. Most of the time, lenders consider the size of your home loan to determine how much of a discount to offer. A Pro Pack will usually includes discounts on variable rate home loans, up to four credit cards with no annual fee, discounted offset and savings account, and discounts on insurances.
Most lenders require an annual fee for this type of product, which ranges from $300 to $395. In exchange for this annual fee, you can enjoy a range of fee waivers.
Pro Packs are for you if you are aiming to borrow more than $250,000 and are likely to make changes to your loan. This is also advantageous if you are aiming to maximise your savings through interest offset features.