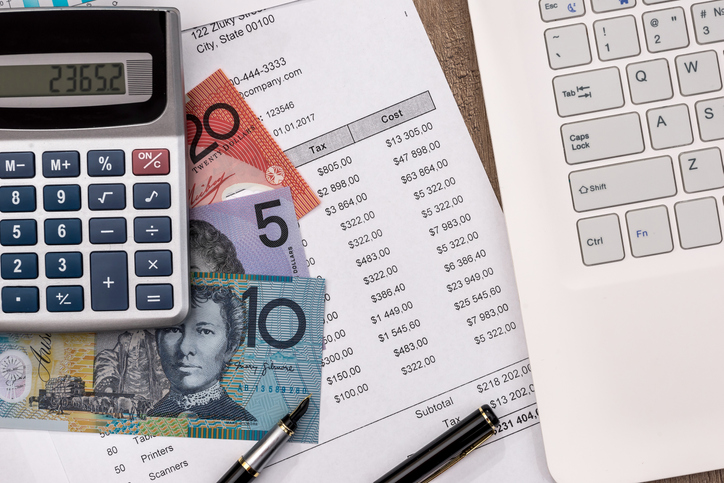 For many Australian homeowners, paying off a mortgage is one of the biggest life goals they need to accomplish to achieve financial freedom.
Servicing a home loan could take many years, and could even last decades. Over this period, you might find that the total amount you would have paid is substantially higher than your original loan. This is because of the interest charges that accumulate over time.
However, there are ways to make sure that you can finish paying off your home loan quickly. These three strategies might seem simple, but they can help you cut years off your loan term and save on interest charges.
1. Pay fortnightly
One of the most overlooked strategies that can help you finish paying off your loans quickly is changing your repayment schedule from monthly to fortnightly.
While home-loan repayments are typically on a monthly basis, you can ask your lender if you can pay fortnightly, or every two weeks. Doing so will help you squeeze in a month's worth of repayments over the year, allowing you to save on interest charges and finish your mortgage earlier than expected.
Take a look at this example: If you are paying $2,000 every month, by the end of the year, you would have accumulated $24,000 in repayments. If you decide to pay $1,000 every two weeks, you will be able to pay $26,000 annually, given that there are 26 fortnights in a year, which is equivalent to 13 months. The extra $2,000 repayment might not seem like much, but in the long term, it will help significantly reduce your principal and shorten the time you need to service your loan.
It is crucial however, that you ask your lender how the arrangement of fortnightly payments will be made. Some lenders determine your bi-weekly payments by dividing your annual repayments by 26. This will not make any change to your overall principal.
Try using Your Mortgage's Repayment Calculator to see how changing your repayment schedule can shorten the time you need to service your home loan.
2. Make extra repayments
Making fortnightly repayments might not be suitable to those borrowers who are very strict with their monthly budgets. If you want your payments to be consistently on a monthly basis, you can try making extra repayments instead.
Extra repayments directly pay down the principal amount of your home loan. Take note that the amount of interest to be paid will be based on your principal — therefore, reducing it will mean less loan charges.
There are two ways you can do this: you can pay more than your required amount monthly or you can make a lump-sum payment. The latter will shave off a substantial portion from your principal.
Before you make any decisions, however, you need to know your lender's rules on extra repayments. Some charges fees while others maintain a cap on the amount of extra repayments you can make in a year.
You can check Your Mortgage's Extra Payment Calculator to see how much you can save when you make extra repayments regularly.
3. Get an offset account
For borrowers who would like to get the benefit of extra repayments without having to pour all their hard-earned money towards their loans, an offset account is the way to go.
An offset account works like a high-interest savings account. Whatever funds you have in an offset account will be held against your loan balance daily. This means that the mortgage interest will only apply to the difference between your loan balance and the funds you have in your offset account.
The best thing about an offset account is that you are given an access to your funds. Think of it as saving for a possible rainy day.
However, be careful with withdrawing your funds — if money goes in and out of your offset account frequently, you may not be able to enjoy a significant amount of interest savings.
It is also better to fund your offset account with a lump-sum amount. Keeping your funds untouched in a longer term will help you maximise the benefits of your offset account.
Reach out to a broker to know more
Mortgage brokers can provide you with some of the best strategies to pay off your home loans faster. They are equipped with the knowledge to help you devise an approach on paying off your home loans without sacrificing your overall financial well-being. Your Mortgage can help you reach out to a professional broker — click here to know more.