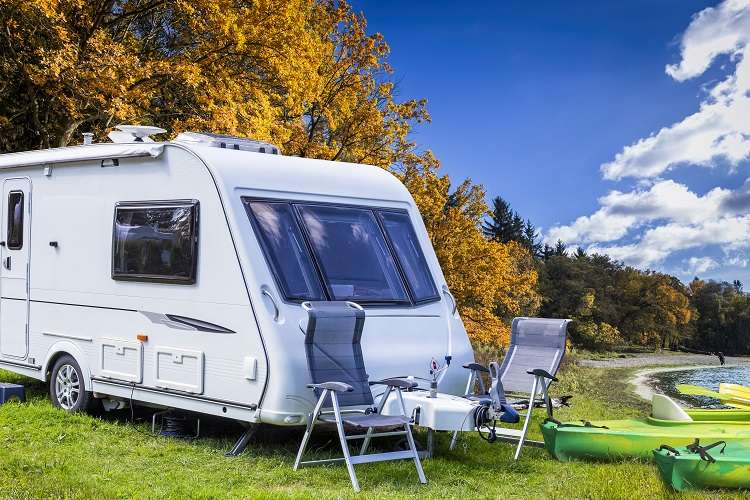 Having equity in your home is a great thing – it brings you ever closer to the dream of owning it outright. Equity means you can redraw on your mortgage to purchase other of life's necessities and luxuries, such as a caravan or recreational vehicle. Redrawing is so simple; you might think it's a "no-brainer." Is using your home equity to purchase a caravan the best choice?
Savvy Caravan Loans
breaks down the advantages and drawbacks.
Advantages to using home equity
One of the greatest advantages to unlocking your home equity is the convenience of it all. Once you arrange a redraw from your mortgage, you won't have to adjust your current loan repayment amount. You won't be subject to a credit check, as you're simply adding to an existing loan. You won't have to wait for approval, verify your income or prove your residential history. Drawing from your home loan to finance a caravan is ideal for people who might have experienced a variation in their income.
Disadvantages to using home equity
There's one major problem with drawing on your equity, and it's the long-term cost. Your interest rate will be lower than any possible caravan loan rate, but you will end up paying bundles more in interest compared to a separate caravan loan. The size of your loan will increase by the added caravan expense along with the interest payable on top of that.
Extending your loan by a few years will only inflate your interest payable on the loan. You could offset this by making extra repayments. However, this is more difficult as the loan amount is "pooled" into the main mortgage, which doesn't allow you to monitor how much you owe.
Your lender may also charge a redraw fee and impose a minimum redraw amount. You might not qualify for a redraw if you do not satisfy the minimum equity requirements, which vary from lender to lender.
Why taking out a caravan loan is cheaper and easier
Taking out a separate caravan loan, despite the higher interest rate compared to a home mortgage, makes more financial sense than home loan redrawing. A caravan loan typically lasts five years. This means you'll only be paying interest over those five years instead of the 10, 20 or 30 years on a home loan. You'll also keep your debts separate and get a better overall picture of your finances. In many cases, there's no "minimum" amount for a caravan loan. Your caravan, camper trailer or recreational vehicle's value is the basis for the loan.
Using a qualified and respectable broker such as Savvy Caravan + Motorhome, a team of financial professionals dedicated to finding great rates on caravan loans is there to help you through the process.
---

Bill Tsouvalas is founder and managing director at Savvy Finance. He has a been working in the vehicle & asset finance business for over 8 years. He also writes articles on car finance, chattel mortgage, insurance, consumer protection and insurance related topics.
For further information, visit
www.savvy.com.au
or call 1300 974 066