Australia is a nation of pet lovers. Unfortunately however, many landlords don't allow pets to be housed at their rental properties. This means that a large number of renters with pets find it extremely hard to locate a suitable home.
In some cases, this can leave renters with no choice but to give up their pet. Alternatively, tenants sometimes move into a new rental property with their pet without consent from the landlord.
While many of us have heard horror stories of damage caused to rental properties by pets, making your property pet-friendly can have many benefits and actually improve profitability on your investment.
A well-managed pet-friendly rental property may help to broaden your pool of prospective tenants, reduce time and money spent on advertising and decrease the number of days your property remains unoccupied in between tenancies.
If demand on your property increases significantly, you may be able to increase weekly rent for the property.
Responsible pet owners can also be very responsible tenants. They are likely to be home-centred, have a higher level of commitment to the property and be less likely to leave suddenly. This may assist in reducing your tenant turnover.
In addition, pets such as large dogs can promote a sense of tenant safety and security and reduce the chance of break-ins.
If you're thinking about making your rental property pet-friendly, you may like to consider the following:
Use your personal judgement
As a landlord, you retain complete control of what animals are allowed to be housed at your property and your decision can be made on a case-by-case basis.
If you own a property with a small courtyard for example, you may approve a tenant with a cat but not a tenant with a large dog.
\When short listing potential tenants, meet with them and ask to personally see the pet.
Check whether the animal is clean, well-groomed and odour free and observe its temperament. You may also request to see medical and vaccination certificates and ask whether the pet has been trained.
Enforce a pet policy
It's a good idea to document a pet agreement to be signed by you and your tenant.
Your agreement may request that all pets are to be individually sighted and approved by the landlord prior to entering the property and include details such as the type and number of pets allowed. Many landlords prohibit exotic and wild animals.
Include any specific guidelines you would like your tenants to follow. For example, you may request that the pet is to be housed outside, does not enter certain areas of the home and for the tenant to keep the property free from animal odours, hair and pet waste.
Some insurers require pets to be named and described on lease agreements in order to cover pet damage so at the very least, include details of any pets on your standard agreement.
If your property is part of a strata or community title it is essential you check the corporation's ByLaws in regards to pets before you allow a tenant to keep a pet. Many corporations forbid pets or have very specific requirements about the type which may be considered.
Make pet-friendly modifications
Making slight modifications to your property can help to lower maintenance for tenants and reduce the chances of pet damage.
For example, tiles or linoleum are a much better option than carpet as they are easier for tenants to keep clean and free from hair. They also eliminate the chance of marks from cat scratches, waste stains and odour.
Installing or repairing fencing should also be a priority if you are trying to attract tenants with outdoor pets.
Check references
It's always important to thoroughly check potential tenants' references during the screening process, but it's absolutely essential when pets are involved.
Speak with previous landlords or property managers and specifically ask whether there were any issues in the past in relation to pets.
Conduct regular property inspections
Regular property inspections should be a priority for all landlords and conducted every three to four months during tenancies.
When pets are involved, ensure your tenants are upholding their end of the pet agreement and check for specific pet damage while you are assessing the overall condition of the property.
If you suspect that additional unapproved animals are housed at the property but they are not present at the time of the inspection, look closely for fur on furniture and bedding, water bowls and urine stains on the carpet and outside.
Neighbours are also usually more than happy to inform if any pets are housed at the property.
Obtain landlord insurance
If something does go wrong and damage is caused to your property by a pet, you may be able to claim the repair costs if you have landlord insurance.
Not all landlord insurance policies cover damage caused by domestic pets or animals, so check with your insurer before allowing pets at your property.
Good policies will also cover landlords for risks like malicious and accidental damage by a tenant, loss of rental income and potential legal liability, so do your research and find a tailored landlord insurance policy that's right for you.
---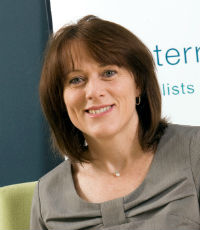 Carolyn Parrella joined Australia's leading landlord insurance specialists, Terri Scheer Insurance, in 2004 and was appointed Executive Manager in 2009.
Carolyn oversees all operations within business, which aims to protect landlords against the risks associated with owning a rental property. These include malicious damage by tenants, accidental damage, legal liability for occurrences on the property that cause death or bodily injury, and loss of rental income as a result of damage to a property or a tenant absconding.
As a South-Australian based national insurance firm, Terri Scheer Insurance is the only company in Australia to specialise solely in landlord insurance.
Carolyn also owns two investment properties.
For further information, visit www.terrischeer.com.au or call 1800 804 016.