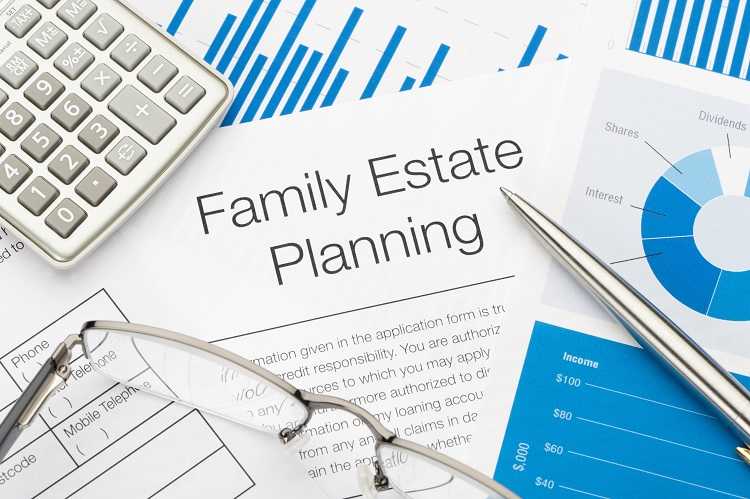 When you buy an investment property, it is most important to set up the right ownership structure for better asset protection and minimal tax liability. To this end, family trusts offer a great option and many Australians, even the 'not so rich', are beginning to explore the possibility of holding an investment property in a family trust.
Setting up a family discretionary trust (or family trust) is simple, but whether it is worthwhile for you or not, depends on the assets you intend to hold in the trust and your income as well as that of the beneficiaries in the trust. A trust structure is beneficial when the benefits overweigh the costs of setting up and managing a trust.
1. Profit sharing – A family trust allows you to divide the income from your investment portfolio among family members in the most tax-effective manner each year, helping to minimise the tax liability of each member. You could also give up to $416 each year to each of your children below 18 years of age. Further, if the trust has held the property for more than a year, you only need to pay 50 percent Capital Gains Tax.

However, note that even if the property held by a trust is making a loss, the benefits of negative gearing are not applicable to properties owned by trusts.
2. Asset protection – One of the biggest advantages of owning a property in a family trust is that the property is not owned by an individual but the trust itself. This means that the property is protected from creditors even if any of the beneficiaries goes bankrupt or defaults on his or her personal financial commitments.

3. Estate Planning – A trust provides a unique structure for passing on the family estate from one generation to another without incurring any stamp duty or other expenses. The trust deed that governs a trust clearly lays down what will happen to each beneficiary's share on their death, ensuring no messy battles for the property within the family.

How does a trust work?

A trust is a financial structure in which a third party or a trustee holds and manages the assets on behalf of the beneficiaries of the trust. There are many kinds of trust structures that could be used by property investors, however, family trusts remain the most popular with investors.
While creating a family trust, the grantor transfers all his assets to the trust so that they are no longer owned by an individual but the trust itself. A trustee is appointed to manage the trust for the benefit of the family members or beneficiaries. The trustee can use his or her discretion to distribute the trust's income and assets to the beneficiaries in order to maximise tax benefits for the family members. The trust can borrow money and invest in property that will be held in the name of the trust on behalf of the beneficiaries.
"A family trust allows the trustee full discretion to decide how much income each beneficiary must receive in every financial year. However, as a trustee, you must divide the trust income between all your beneficiaries at the end of each financial year. In case you fail to do so, you will be taxed at the highest marginal tax rate on the income that has not been distributed by the ATO," explains Anna, a mortgage broker who has been helping people borrow money to invest in property via family trusts.
How to set up a family trust?

Setting up a trust is easy once you have determined the trustee and the beneficiaries of your trust and drafted the trust deed that will govern the functioning of your trust. The trust can be established online without any difficulty.
Once the trust deed has been signed, the settler, who is generally not related to the beneficiaries, must place a nominal sum of $10 to $100 in the trust. After this step, the state government must stamp the trust deed and the stamp duty differs from state to state.
Each trust must apply for an Australian Business Number (ABN) on its establishment followed by setting up of a separate bank account for carrying out the business of the trust.
Should I buy property using a trust?

A trust structure could help you significantly save taxes on your investment property but it is important to consult an astute financial advisor before taking the decision. Further, while the trust can be used to share profits in a tax-friendly way, you must remember that a family trust does not allow you to share losses as well. When buying your

investment property

using a trust, it is most important to structure your loan carefully to get the maximum tax advantage. Further, most lenders require all adult beneficiaries to act as guarantors when approving a trust loan. Fortunately, some lenders are more flexible and mortgage brokers at

HashChing

can get you in touch with lenders who provide trust loans at

competitive rates

without requiring any guarantors.

Get in touch

now to know more.
---

Atul is the founder and CIO of HashChing - Australia's first marketplace for pre-negotiated home loan deals.
Before starting HashChing, he was successfully running his own digital agency serving small to medium size enterprises. He is passionate about digital transformation of traditional business models and has been helping clients in strategising, building and launching online products since last 9 years.
HashChing is a FinTech business which is transforming the way Australians get their home loans and has been featured in the national media multiple times.