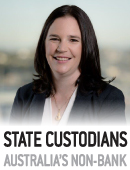 Q.
I do the majority of my shopping online. But is there a way to be more savvy and save on shipping or other fees?
A.
Whether you are a serious online shopper or just a casual browser, there are a number of ways to help you make the most of your time and money.
Use coupons: There are a large number of online deal and voucher websites that can help save you money online. So, before you go ahead and hit the 'buy' button, search a few different voucher websites and you may find a better deal. Ahas a range of vouchers for food and drink, beauty and experiences.
Follow on social media
Companies love connecting with their customers on social media. In order to help grow the number of followers, companies often have sales and discounts that they only advertise on social media. They also usually keep their followers up to date with the latest news such as new product ranges.
Comparison websites
Comparison shopping websites can help you compare prices from a range of different businesses. This is a great way to find the best deal, however, these websites do not always check every website for the best price, so although it is a good starting point, don't forget to do your own research too. You can compare lots items via comparison sites including insurance, home loans and credit cards.
Free shipping
Even if you find a website that offers a better deal on a product, you may find that the shipping costs negates the savings. It is worth doing your homework and shopping around to see what different companies charge for shipping. Some have regular sales where they offer free shipping and others may not even charge shipping at all.