Question: As a landlord, how do I set an appropriate rent for my investment property?

Answer: By Carolyn Parrella, Executive Manager, Terri Scheer Insurance
Setting an appropriate rental amount for an investment property is one of the most important tasks for a landlord.
Getting it right is crucial in order to attract the most suitable tenant, while also ensuring you meet your own financial goals.
Some landlords find it difficult to establish an appropriate rental amount for their investment properties.
Setting the rent too high may result in limited interest with the property remaining empty for an extended period of time, while undervaluing the property will limit your rental income potential. Both can leave you at risk of being out of pocket.
The following tips are things to consider to determine the rental amount that's right for your investment property.
Do your research
Research the market by looking on real estate websites and through newspaper listings to see what other landlords are charging for properties that are similar in size, features and location to your own.
If you are a landlord interested in purchasing a particular property, ask the selling agent whether it has been reviewed by a property management team, and if it has, they may be able to provide you with an indicative weekly rent.
Be aware that selling agents are not always specifically trained in the rental market so ensure you conduct further research and seek other opinions too.
Appoint a property manager
A property manager can help you reasonably determine how much rent to charge.
Licensed property managers can provide you with information on comparable properties that have recently been leased in the area and advise an appropriate rent for your own investment.
They have a strong understanding of specific rental markets and can advise on how rental houses compare to others with similar features.
Know the property's potential
Understanding how your property appeals to potential tenants is crucial.
Generally, properties that are in good condition, well presented, located in desirable suburbs and situated close to amenities, such as public transport and schools, may attract higher rent.
Potential tenants will seek value for money so be objective and think about what your potential tenants may consider to be a fair rent for the property.
Ensure you can afford monthly repayments and outgoings
Before you purchase a property, it's important to ensure you can comfortably afford your monthly repayments and other property outgoings – with or without rental income.
Relying solely on the rental income to repay the mortgage and outgoings could leave you unprepared and out of pocket during untenanted periods.
Familiarise yourself with legislation before raising the rent
Landlords are normally entitled to raise the rent of their investment properties periodically.
No tenant wants to pay more rent, however, it is sometimes necessary to implement rental increases to cover the rising costs of maintaining a property.
If your rental agreement allows, small incremental increases each year, in line with the consumer price index, are often received better by the tenant than large increases on a more sporadic basis.
Before increasing the rent however, it is important to familiarise yourself with the relevant legislation in your state or territory to ensure you aren't breaking any laws or rules.
For example, you may be required to provide tenants with written notice of the increase within a specified time frame before the change can take effect.
It can be a good idea to address any pre-scheduled increases within a rental agreement so your tenant is prepared from the outset.
---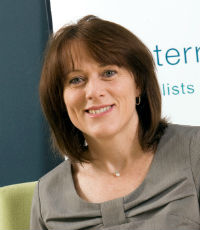 Carolyn Parrella joined Australia's leading landlord insurance specialists, Terri Scheer Insurance, in 2004 and was appointed Executive Manager in 2009.
Carolyn oversees all operations within business, which aims to protect landlords against the risks associated with owning a rental property. These include malicious damage by tenants, accidental damage, legal liability for occurrences on the property that cause death or bodily injury, and loss of rental income as a result of damage to a property or a tenant absconding.
As a South-Australian based national insurance firm, Terri Scheer Insurance is the only company in Australia to specialise solely in landlord insurance.
Carolyn also owns two investment properties.
For further information, visit www.terrischeer.com.au or call 1800 804 016.