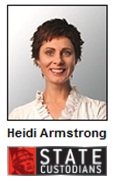 Q. Is service quality an issue to consider in choosing a lender?

A. By all means, yes! How many times have you rung a big institution, only to be left hanging in an automated phone queue? Finally you are put through to someone who has no idea about what you last said. For that matter, are they even speaking the same language?

As if it wasn't bad enough, with all of the news about the big banks cutting back on staff members, what will service levels be like in the future? They typically don't remove the big bosses with their huge pay packets! And if they had a choice of cutting back on sales staff who bring money in the door, or support staff who are there to help you...

For quality service you need to have one person who is assigned to you at any point in time with the lender. That person may change a couple times as you go through the process, but there is always someone that you know by name who is looking after you.

With quality service you will be contacted from time to time to be informed of the progress of your application – not just when you ask. When you initiate the contact, if the staff member is unavailable, he or she will return your call promptly. No chasing required. Multiple means of contact will be provided so you can choose the one that suits you.