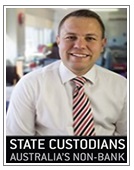 Q.
I am looking to sell my investment property; however, I still have tenants living in my property. Am I able to sell the property with the tenants still living in it?
A.
It is possible to sell your investment property, however there are certain procedures you will need to follow. It is also important to keep communication lines open between you and the tenant to avoid problems in the future. Firstly, putting the property up for sale is not a reason to evict a tenant. If the tenant has a fixed term agreement, they are allowed to stay until the end of the lease. You may also be required to provide a certain amount of notice. Each state has different notice requirements, so make sure you check what applies to your state.
If you wish to have potential buyers comes and inspect the property, you also need to give appropriate notice to the tenant. It may be advisable to set aside a certain time period each week where buyers can come and inspect the property. This way, the tenant will know exactly when they will need to leave the house and will have enough notice to tidy the property.
Advertising the property is extremely important, but once again, you will need to negotiate with the tenant if you wish to take photos of the property. Of course you will want to show off the property in its best form, so personal items will need to be kept to a minimum.