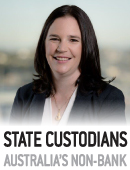 Q.
As a self-employed person, I am finding it difficult to find a competitive home loan. What tips can you give to help me find the right lender and also give me the best chance of being approved for a self-employed home loan?
A.
Lending to self-employed borrowers can often be complex and requires extensive knowledge of a lender's requirements. Thankfully some lenders provide more flexible options to suit a self-employed borrower's differing circumstances.
As a self-employed borrower, you will most likely have to provide more information than the average borrower. This may include BAS statements, tax returns, bank statements or even a declaration from your accountant. If you are able to be quick when providing these items, it will help speed up the application process.
Lenders want to see your most recent trading history. By keeping your tax returns up to date, you are able to show the lender your most recent income history whenever you are ready to apply for a home loan. It will also improve your chances of being able to apply for a full doc loan, which has more competitive rates, compared to other self-employed home loan options.
It is important to have full disclosure with your lender. They are required to verify the information you give them and if you have not disclosed the full story it will not only slow down the process, but may affect your ability to borrow.