Q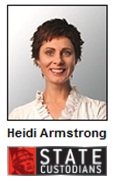 . My partner and I have been saving for our first home for a few months now. We want to buy a house around the $400,000 mark and we are hoping to save at least 15% of the purchase price for the deposit. However, we have just found a fantastic house in a great area and would really like to make an offer, but we have not saved enough for a 15% deposit. Will it hinder us if we buy this house with a smaller deposit?
A. I understand your excitement, finding the perfect house is something most buyers dream of. However, you will need to weigh up whether you will be able to financially cope with the loan down the track if you take out a home loan now. Saving a large deposit will definitely give you a leg up on your mortgage as you could potentially save a lot of money.

When lenders look at your eligibility for a home loan they use the Loan to Value Ratio (LVR). This decides the amount you can borrow compared to the property's value. It also determines if you will need to pay Lenders Mortgage Insurance (LMI). Some lenders charge LMI on all their loans, whereas others only charge it on loans where you borrow more than 80% of the purchase price. Every lender has different LVR's on their home loans, so it is important to take this into consideration when you compare home loans. State Custodians shows the LVR on each of the home loan pages on the website.

Although it may be difficult, it is important not to let your emotions control your decisions. The more money you borrow, the more interest and LMI you will end up paying. You need to weigh up cost vs. benefit and ensure you will be able to manage the repayments.