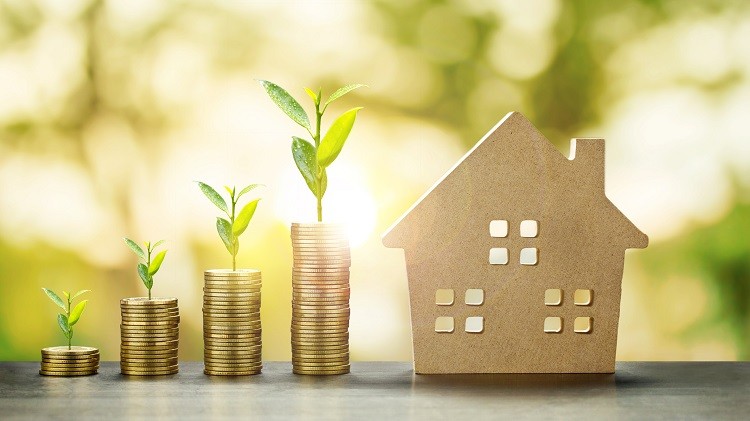 What is rent-vesting?
Many people are feeling locked out of the housing market as prices in the areas they want to live become increasingly unaffordable. However, sometimes the best way to approach something is from the side, rather than from the front.
More and more young couples and families are figuring out that the key to achieving their dream of owning property is to take an alternative approach - rent where you actually want to live, and buy where it is most affordable and rent out that property. This is known as rent-vesting.
The latest figures show that in the last few years, the percentage of homebuyers that are first time buyers has more than doubled, showing that young Aussies are more determined than ever to secure a property.
Investing before purchasing your own home may seem like a backwards approach, but it can be the smartest way to gain property ownership in the current economic climate.
Why are Aussies rent-vesting?
There are several advantages to taking the so-called 'rent-vesting' route, the primary one being that you can enter the property market sooner and start building wealth as an investor.
Because the property is cheaper, the deposit needed may be lower (but obviously you would need to check with your lender) and you thus don't have to spend years saving, which can only be a good thing. A large amount of potential home owners get caught in the trap of renting and being unable to afford a deposit for a home of their own, so by lowering the deposit goal, more people would be able to reach their savings goal while they are renting.
Buying an investment property first also means you don't have to compromise on location and price when buying, as you don't have to buy within your ideal area. The focus is solely on affordability and the value of the property as an investment that can help you save for the property you really want.
The key drawcard for Aussie homebuyers is the fact they don't have to sacrifice the lifestyle they want in order to work towards buying their dream home – they can live near the city or beach or the good social amenities while using this investment property to save.
If it is an option for you, buying several cheaper investment properties can potentially be a way to build wealth quicker than buying one more expensive home.
The game plan
Increasing numbers of first homebuyers are strategically building property portfolios in order to get where they want to be - some are even only waiting a few months before reassessing, selling and reinvesting!
If researched and planned with care, rent-vesting can be a great way to break through the affordability barrier. But it might be a good idea to consider these things before investing:
Can you really afford it? Just because it is cheaper to buy this property than the one you really want, it doesn't mean you can automatically afford it.
Have you done thorough research into which areas have low prices to buy but also have solid rent rates and a strong likelihood of increasing in value? It is wise to take your time considering which property would be the most likely to help you achieve your goals.
Are you being flexible about what you want from this investment property without being too lenient? Strike a balance and find a property with a promising outlook.
Have you talked to your financial adviser or broker? Get a really solid understanding of how much you will need to save and what impact this investment would have on your financial situation.
This article was originally written in August 2015, and was updated for clarity and formatting in November 2017
---

Will Keall, iMortgage's general manager, has a wealth of marketing and business development experience gained in Australia and the United Kingdom. These include high level roles in a range of sectors such as financial services, insurance, travel and tourism, motoring and professional services.
Will played a pivotal role in the successful establishment of iMortgage. His dedication and passion for the mortgage industry have won Will the utmost respect as an integral part of the iMortgage brand.
A self confessed "numbers and brand geek", Will calls himself a conservative investor with a long-term philosophy. He also believes it's important to "love where you live."
Will is a cricket and football tragic, who also enjoys running.