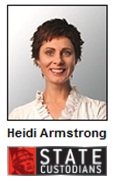 Q.
I only have a limited budget for my renovation project, so I will only be able to renovate a few areas of my investment property. What are the best rooms to renovate which will help improve the property's value?
A.
Many renovators make the mistake of thinking that all renovations will improve the property's value, but that's not always the case. There are some upgrades which may not increase the price tag. Some examples include swimming pools, complex gardens and excessive upgrades.
Swimming pools can be an impressive feature in a home and most people may love the idea of having their own pool, but the reality is that most Australians don't want to clean and maintain it. A swimming pool could also limit the number of potential tenants interested as it may be considered a safety risk for people with children and pets.
Landscaping can make a huge difference to the look and feel of a property; however, if it is over the top, it may become a turn off for buyers. Not everyone will want to spend their weekends out pruning and weeding. If you are able to create a simple, tidy garden that requires minimal effort, it may become more appealing to buyers.
Unnecessary upgrades can end up costing you a lot of money, with no reward. Projects such as changing the plumbing or air conditioning unit will most likely not be recognised by the buyer. Although it is important for your property to be in working order, if you are making changes just for the sake of change, it may not improve the property price tag.